"PlusStop" Bus Stop Curb System
Contributing to Realize Barrier-less Bus Boarding.
Bridgestone's Solution that Offers New Social Value to Passengers and Operators of Buses.
Buses play an important role in transporting people as a form of public transportation. With a wide range of users, from children to senior citizens, it is imperative for challenges to be addressed that could prevent people from riding buses. One issue in particular is the gap between bus boarding entrances and a curb, causing difficulty for senior citizens and people using wheelchairs or pushing strollers trying to board or disembark a bus.
Seeking to address this issue, Bridgestone partnered with Yokohama National University (Professor Fumihiko Nakamura of the Transportation and Urban Engineering Lab), the Japan Transportation Planning Association, and ADVANCE Co., Ltd., in a joint research and development project to develop and promote use of "PlusStop", a solution that focuses on bus stop curbs with the aim of realizing easier boarding and disembarking buses. In 2019, they started to introduce the PlusStop in Japan in order to evaluate and improve its usability through practical use.
PlusStop Barrier-less Bus Stop Curb System
When looking to minimize the gap between bus boarding entrances and a curb, Bridgestone turned its attention to the curb that functions as the boundary between the road and the sidewalk. In the case of a standard curb, the fear of damaging the sidewall of tires through contact with the curb potentially impedes drivers' attempts to stop buses closer to curbs to minimize gaps. Together with its partners, Bridgestone undertook the development of specially structured curb designed to make it easier for drivers to approach curbs while minimizing the damage to tires from contact with curbs.
The barrier-less bus stop curb provided by PlusStop is an amalgamation of the tire, vehicle and road insight Bridgestone has accumulated through its tire development activities.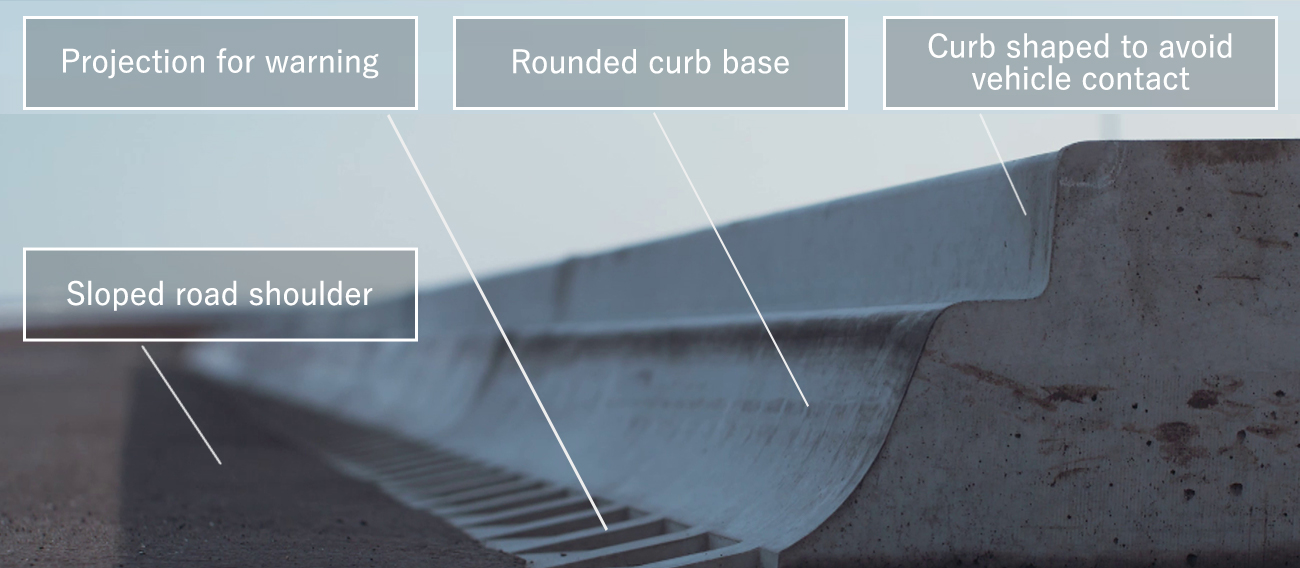 | Reliable Bus Approaches | Enhanced Driver Awareness | Reduced Impact from Contact with Curb | Prevention of Contact Between Curb and Bus |
| --- | --- | --- | --- |
| Sloped road shoulder | Projection for warning | Rounded curb base | Curb shaped to avoid vehicle contact |
| Sloped road shoulders help reduce the burden placed on bus drivers while enabling them to approach curbs more reliably. | Grooves inform drivers of when they have successfully approached the curb through vibrations. | Rounded curb base reduces the impact on tires from contact with the curb. | Reduction the gaps between the road shoulder and the vehicle and also avoids the contact between them. |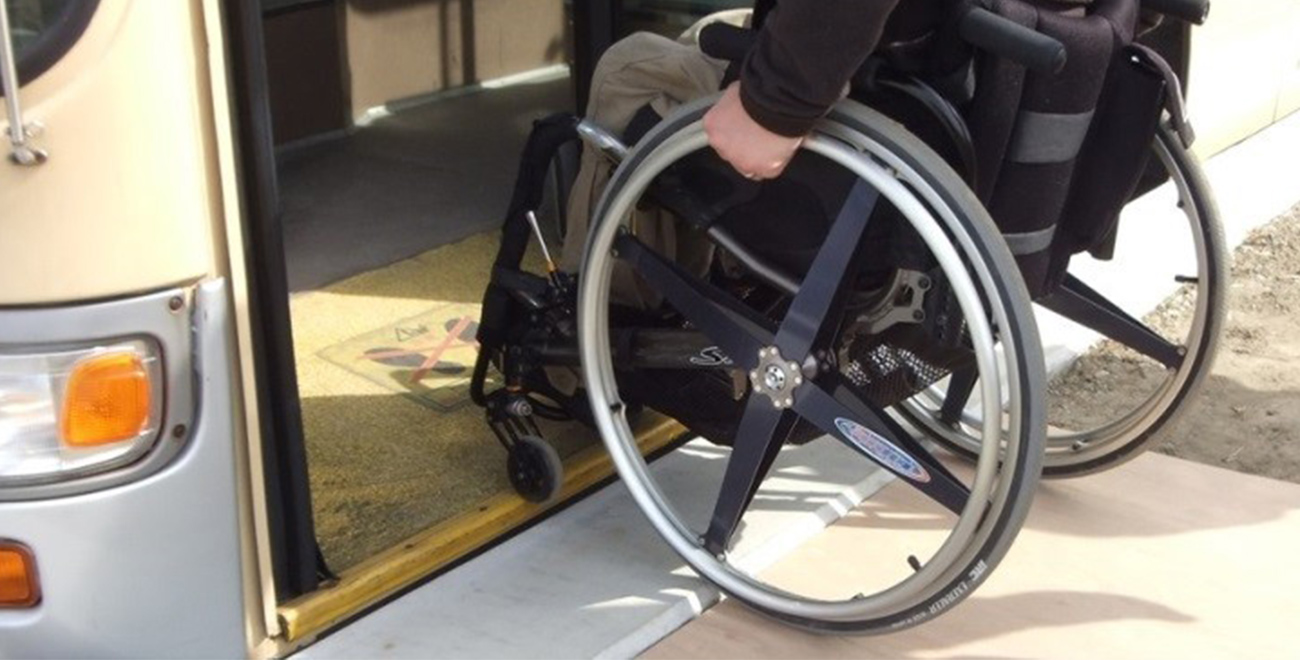 Practical Application of PlusStop and Future Outlook
The PlusStop barrier-less bus stop curb system is currently being installed at bus stops in Niigata City, at the Korakuen bus stop in Okayama City, and athlete village for the Olympic and Paralympic Games Tokyo2020 in Japan. In this manner, progress is being made in promoting practical application of this solution.
Looking ahead, Bridgestone seeks to contribute to the realization of a barrier-less society in which everyone can move, live, work, and enjoy their lives comfortably, safety, and securely through innovation and cutting-edge technologies.