Bridgestone's Non-Pneumatic Tire Technology "Air Free Concept"
Non-pneumatic tires that support the weight using a unique structure of spokes
Air inflation is important for tires

Conventional tires are inflated with high-pressure air, which gives tires a spring-like function to support a vehicle weight and absorb shock form the road surface just like a inflated ball. If the air pressure is not appropriate or a tire is flat, you may have a problem in driving.
Bridgestone's air-less tire technology "Air Free Concept"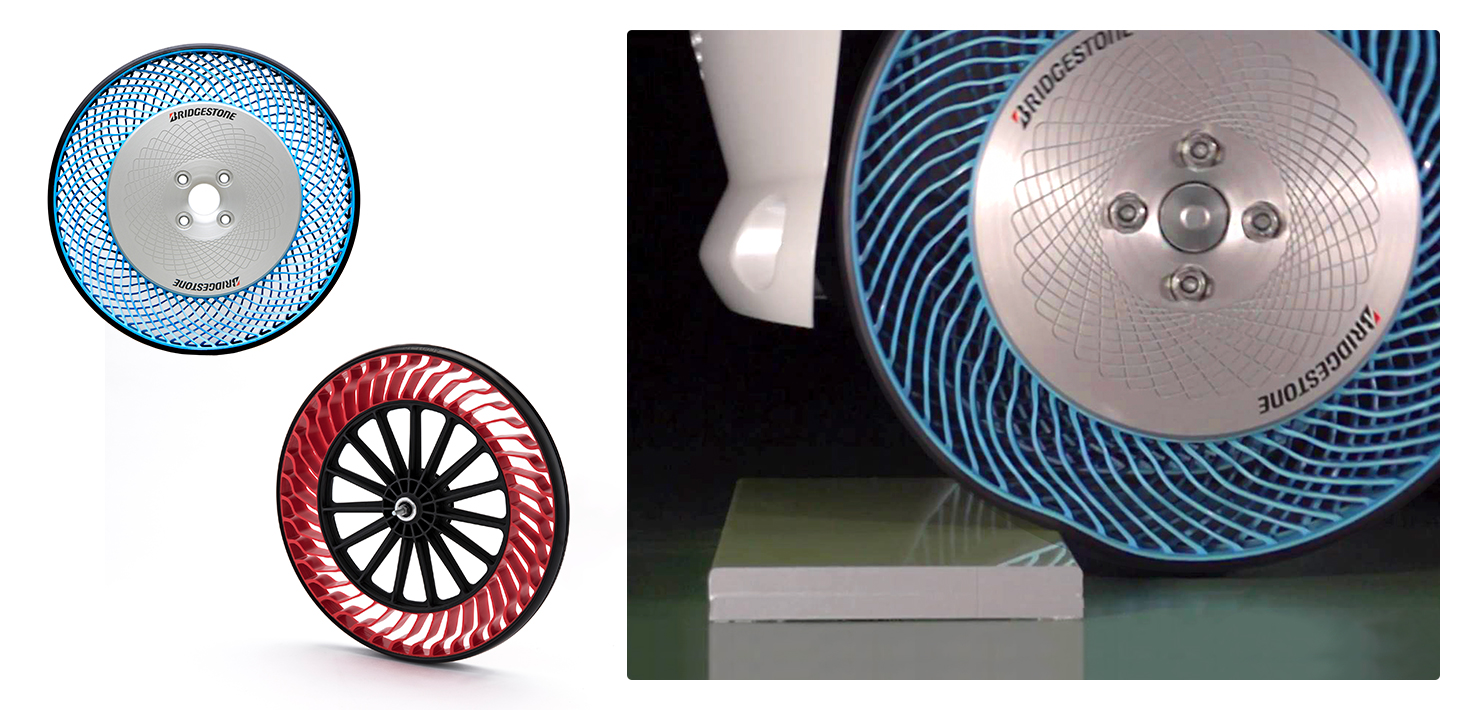 The "Air Free Concept " is a technology that eliminates the need for tires to be inflated with air to support the weight, using a unique structure of spokes stretching along the inner sides of tires. With this technology, tires need less maintenance and have no worry of punctures.
New possibilities of tires

The resin spokes with "Air Free Concept" technology provide higher flexibility for design and recyclability than conventional tires. Bridgestone is committed to continuously working toward a sustainable society with the universal and eco-friendly mobility through developing advanced tire technologies.