Sensing Technology of Tires and Road Surfaces
Tire and road surface condition sensing to support the safety of driving experience
Roles of tires
1. To support a vehicle's weight

2. To transmit accelerating and braking force to the ground

3. To change/maintain direction

4. To absorb shock from the road surface
Tires, which are the only parts of a vehicle in contact with the road, serve to steadily grip the surface to transmit forces between the vehicle and the road while driving.
CAIS: a Bridgestone's sensing technology

For example, at night, when you have poor visibility, getting detailed information on road conditions would be helpful for your safe driving.
The Bridgestone Group's "CAIS™ (Contact Area Information Sensing *1)" is a technology to classify road conditions in real time into seven different types, dry, semi-dry, wet, slush, fresh snow, compacted snow, and ice, by using sensors attached to tires.
*1

"CAIS" is a registered trademark of Bridgestone Corporation.
For a safe and secure mobile society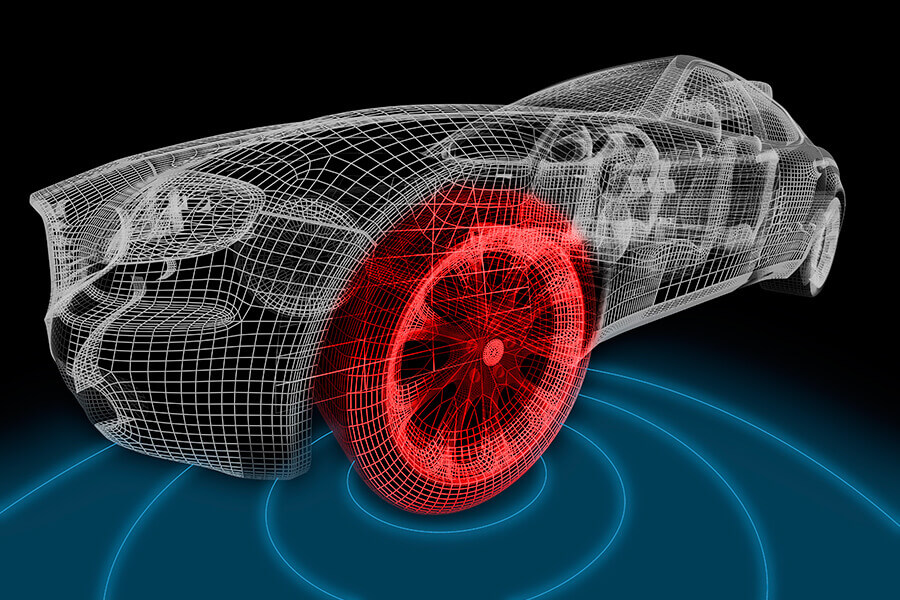 To classify road conditions, such as dry, wet and snow
The Bridgestone Group is developing sensing technologies and systems by combining tires and sensors regarding not only road conditions but also tire information, such as amount of wear, etc. Through these technologies, we continue to make activities to support safe and secure mobility.