Oct.15, Event has been closed with Street parade and Award ceremony - 2017 Bridgestone World Solar Challenge Report (12)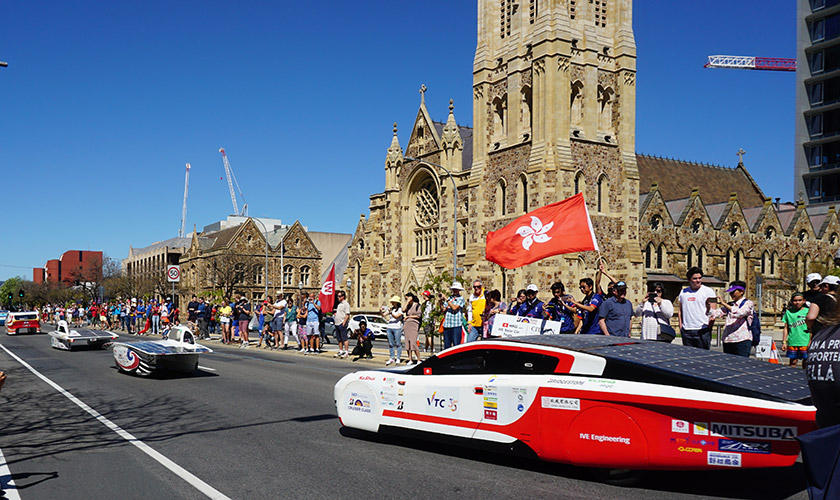 On this day, street parade and award ceremony took place in Adelaide and the solar car race that lasted for about 1 week ended.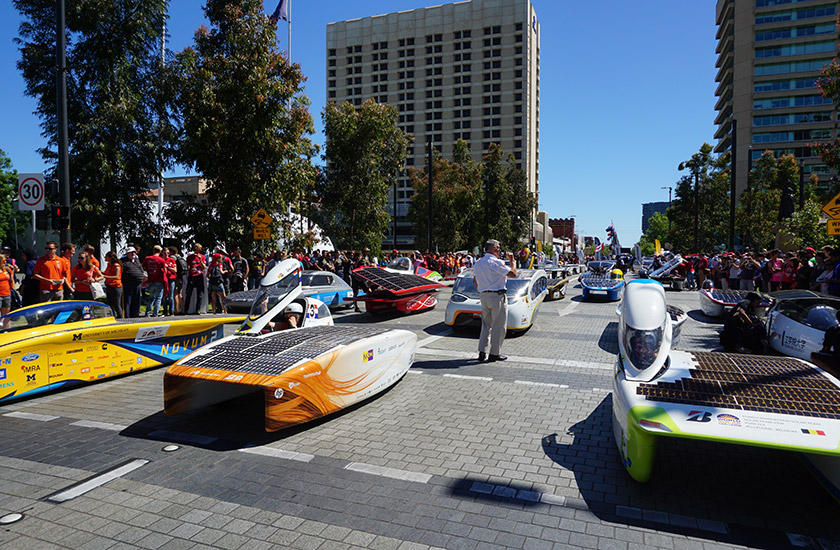 Solar cars lined up at Victoria Square in Adelaide from the morning.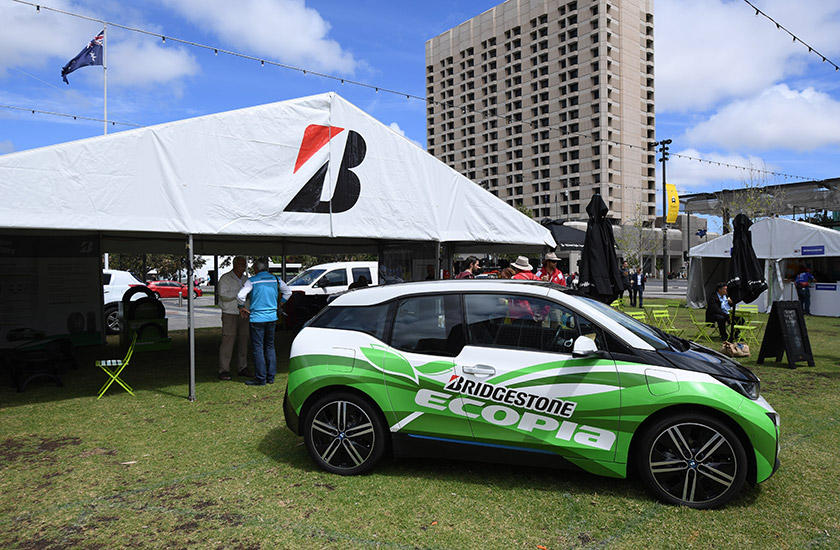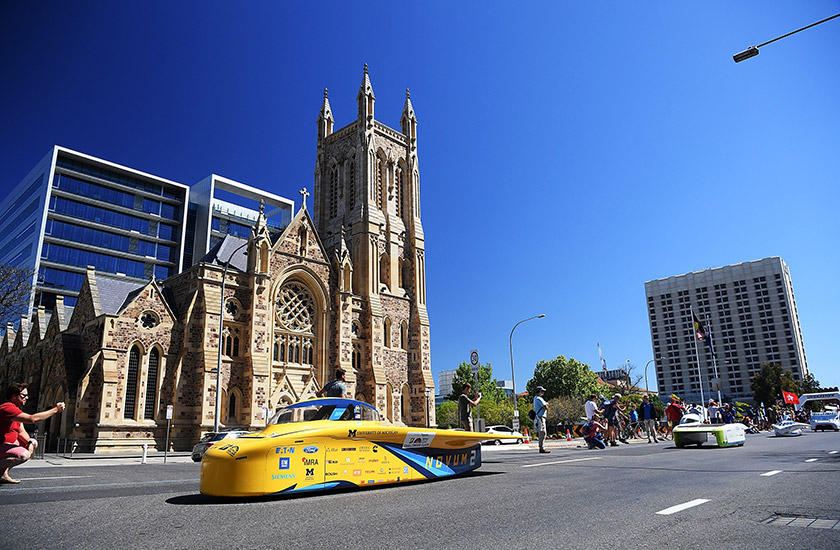 BMW i3 equipped with Bridgestone "ECOPIA EP500" tires led the street parade followed by solar cars.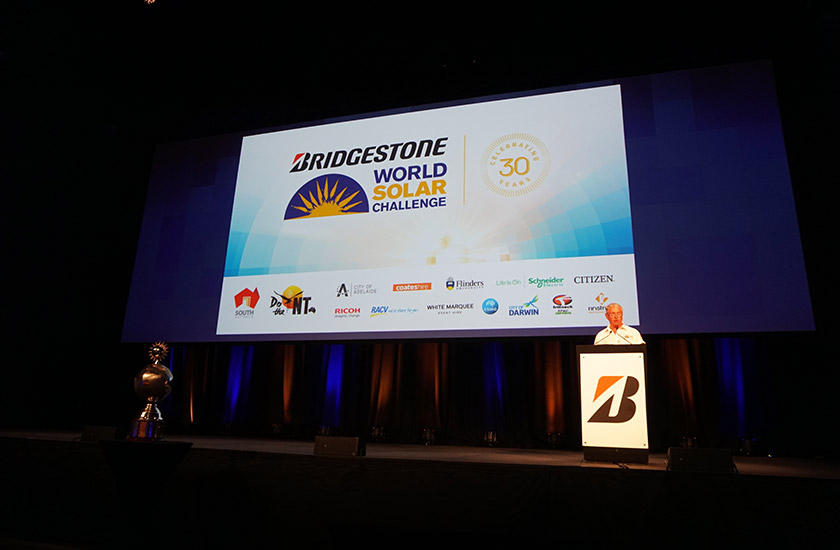 In the afternoon, award ceremony was held at Adelaide Convention Centre.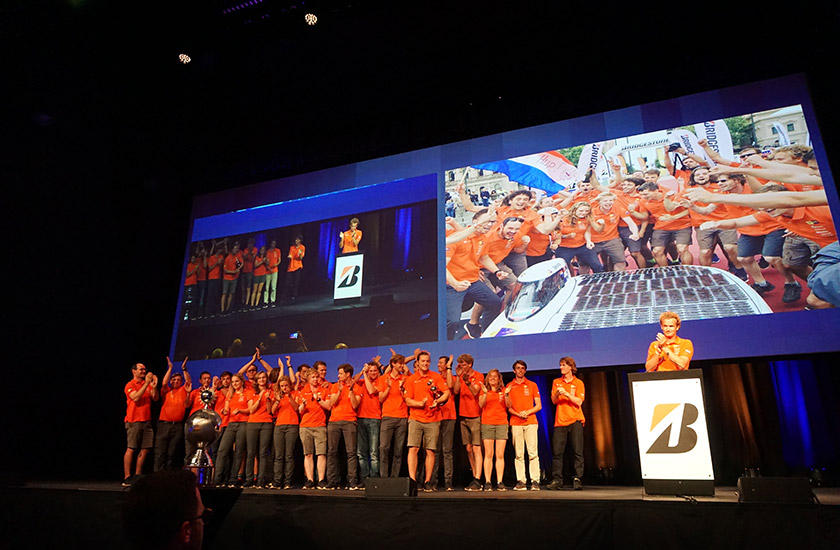 In Challenger Class, Nuon Solar Team from the Netherlands won three consecutive championships in 2013, 2015, and 2017.
(For official results

)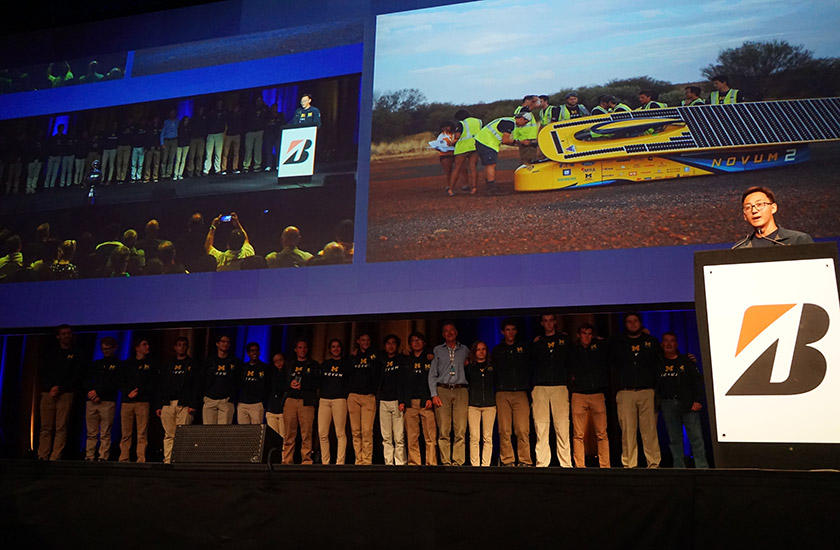 University of Michigan Solar Car Team from the United States is at the second.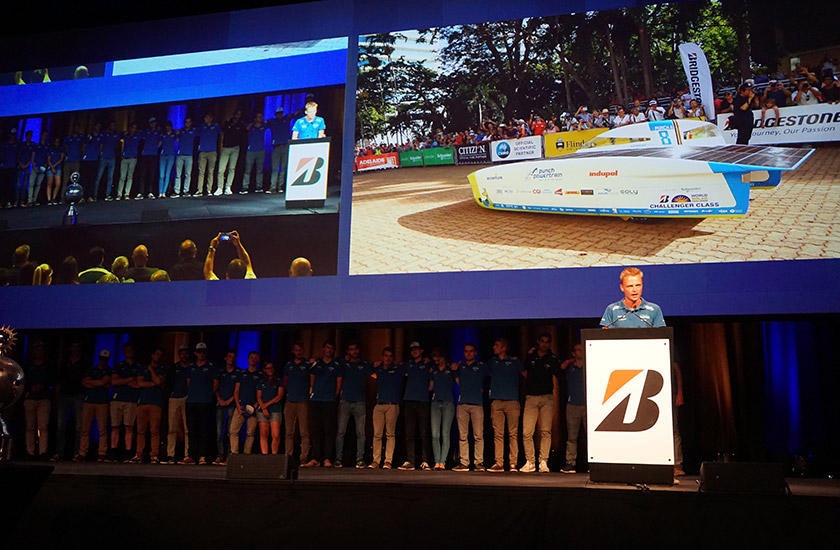 Punch Powertrain Solar Team from Belgium places third.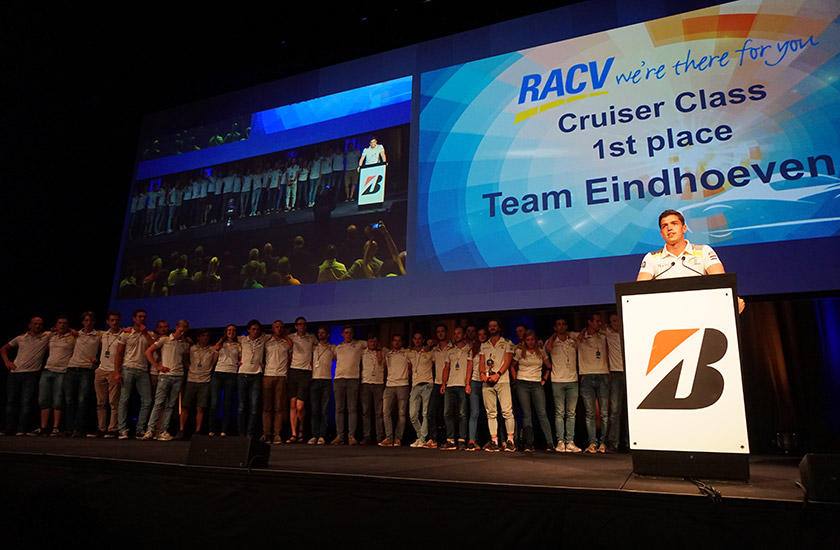 Solar Team Eindhoven from the Netherlands won the Cruiser Class in two consecutive races.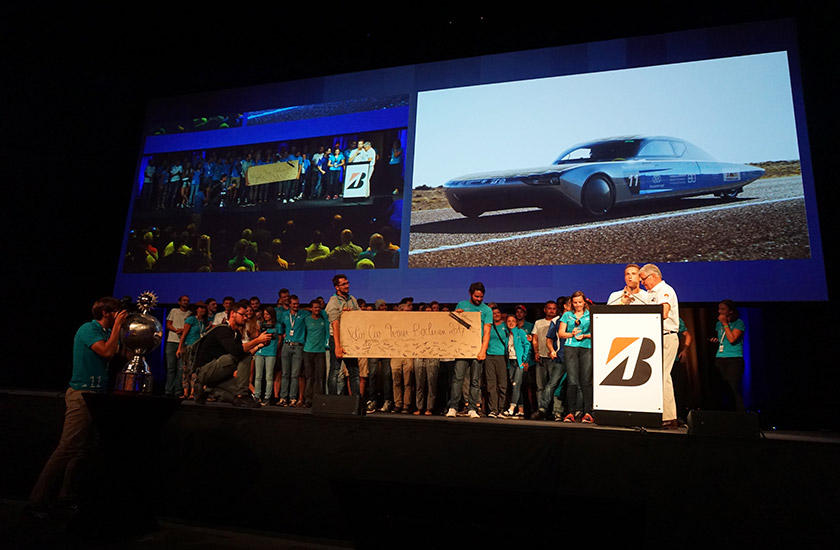 HS Bochum SolarCar-Team from Germany won the second.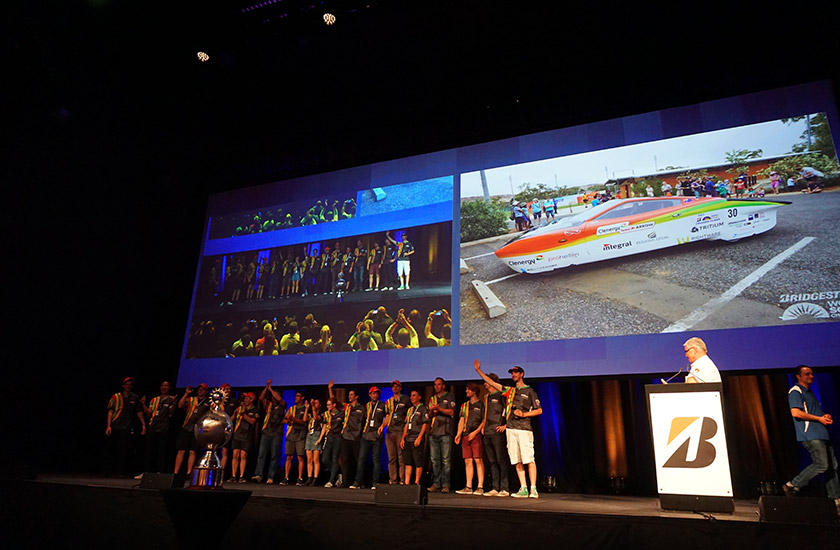 Clenergy Team Arrow from Australia came in third.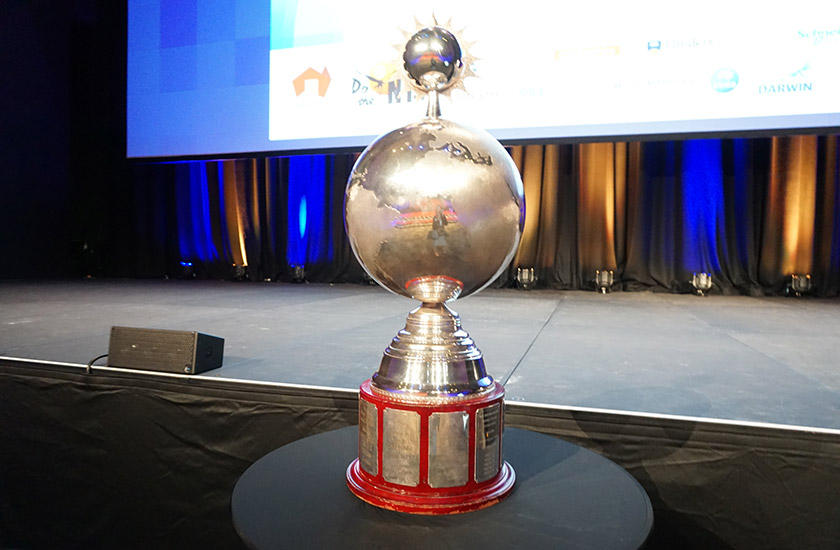 The 2017 Bridgestone World Solar Challenge was over, however, Bridgestone continues to encourage developments of environmental technologies and support people's challenge in various ways.
Dream bigger and Go farther!