Oct.13, solar cars reached the goal and finished the 3,000 km race one after another! - 2017 Bridgestone World Solar Challenge Report (10)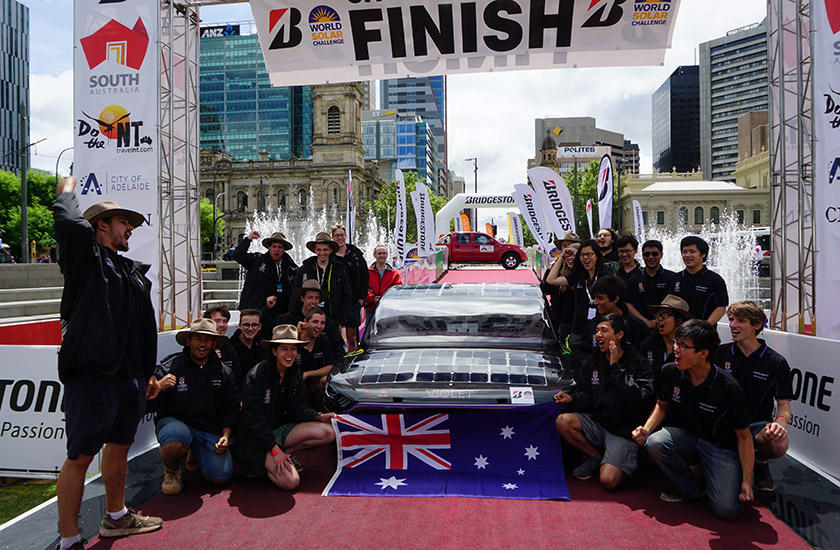 On the sixth day of the race, Cruiser Class cars and others have finished the race.
(For official result

)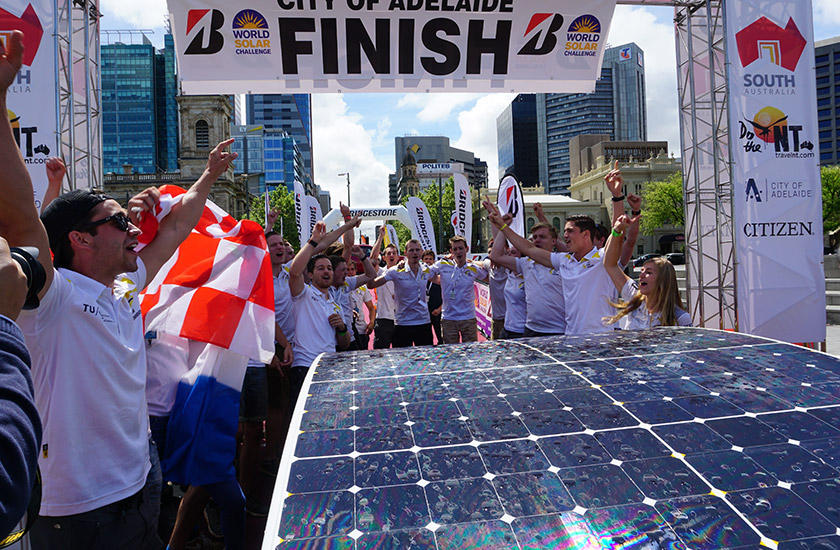 Car No.40 Solar Team Eindhoven from the Netherlands was the first Cruiser Class team to finish, remarkably carrying more than 3 people for the entire 3,000 km journey!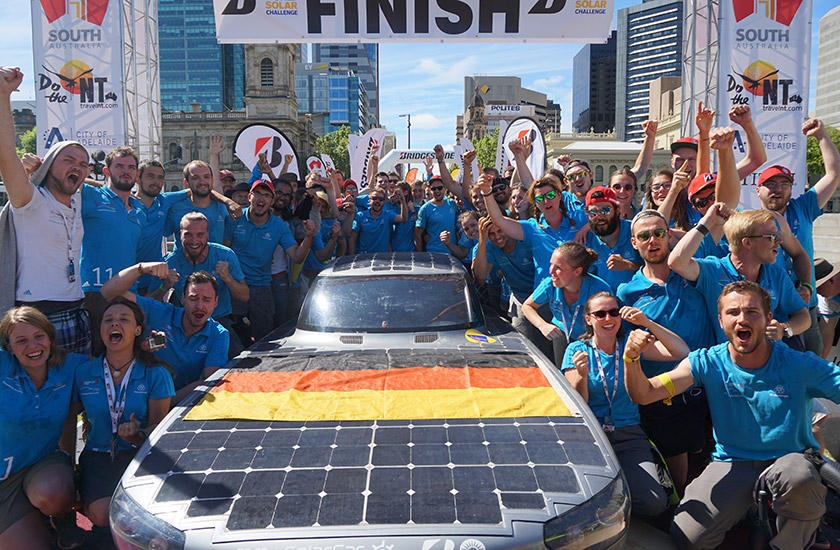 Car No.11 HS Bochum SolarCar-Team from Germany came next in Cruiser Class.
In Challenger Class, Car No.15 Western Sydney Solar Team from Australia came in sixth,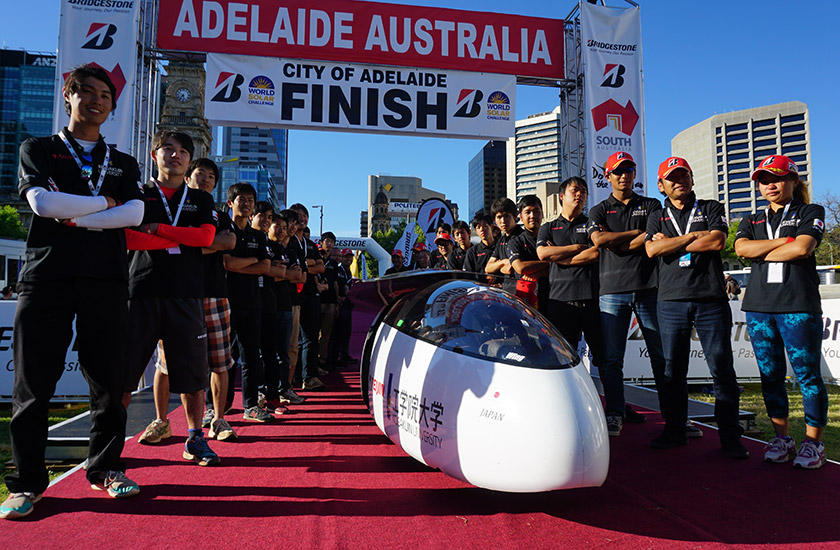 followed by Car No.88 Kogakuin University Solar Team from Japan !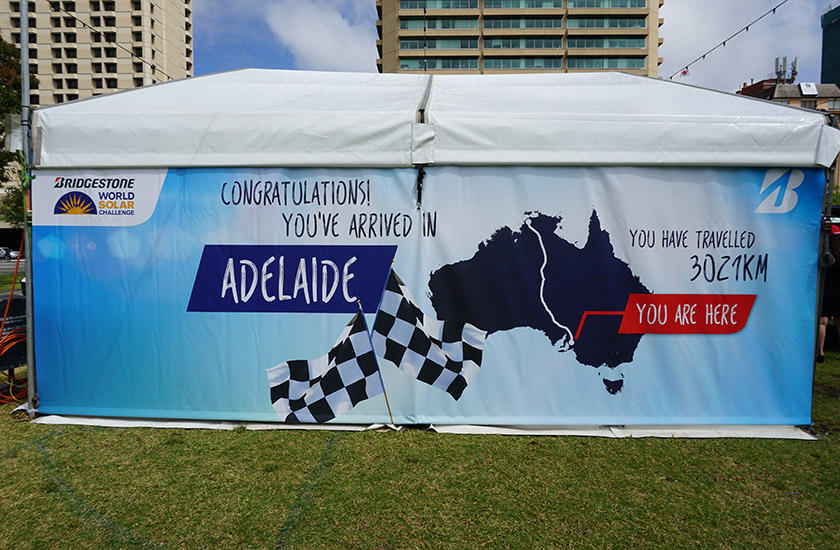 On this day, more teams have arrived at the finish line in Adelaide where many supporters were waiting for them.