Oct.11, the leaders have come down to the final leg! - 2017 Bridgestone World Solar Challenge Report (8)
On the fourth day of the race, the leaders passed through Glendambo, the eighth control stop, which is about 600 km away from the finish line in Adelaide.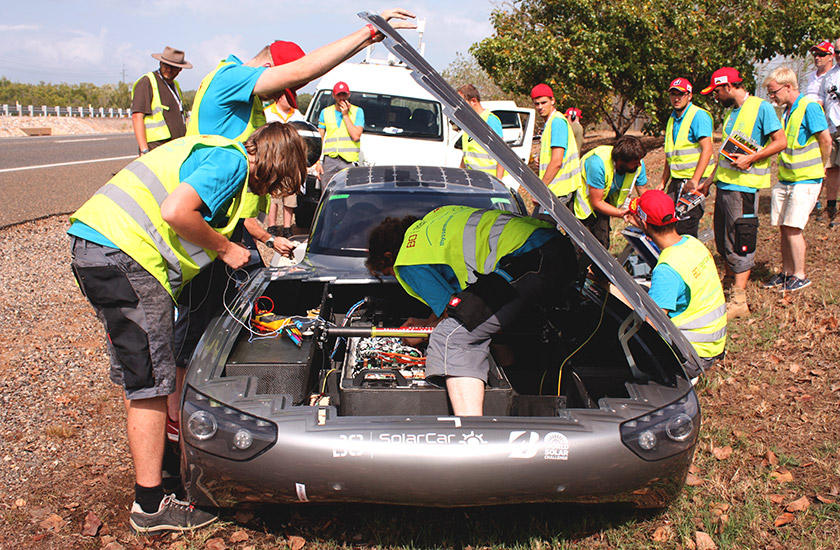 Teams were challenged by the elements with massive crosswinds as well as lingering cloud cover.
Also, some solar cars had trouble in the final leg of the long race.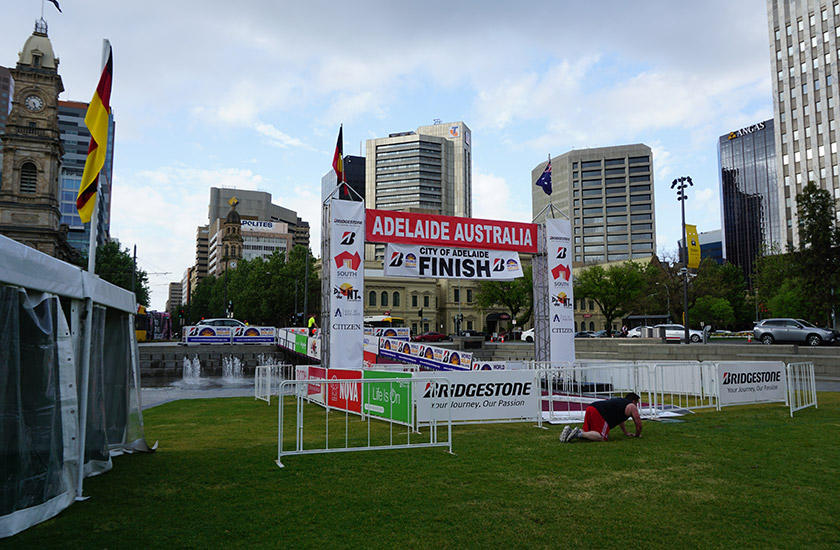 Meanwhile, at Victoria Square in Adelaide in southern Australia, the finish line was getting ready and the leader, Car No.3 Nuon Solar Team from Netherlands, is expected to come in on the next day!