Oct.12, solar cars have come in to the finish line! 2017 Bridgestone World Solar Challenge Report (9)
On the fifth day of the race, five solar cars competing in Challenger Class have come in to the finish line in Adelaide after driving 3,000 km across the Australian continent!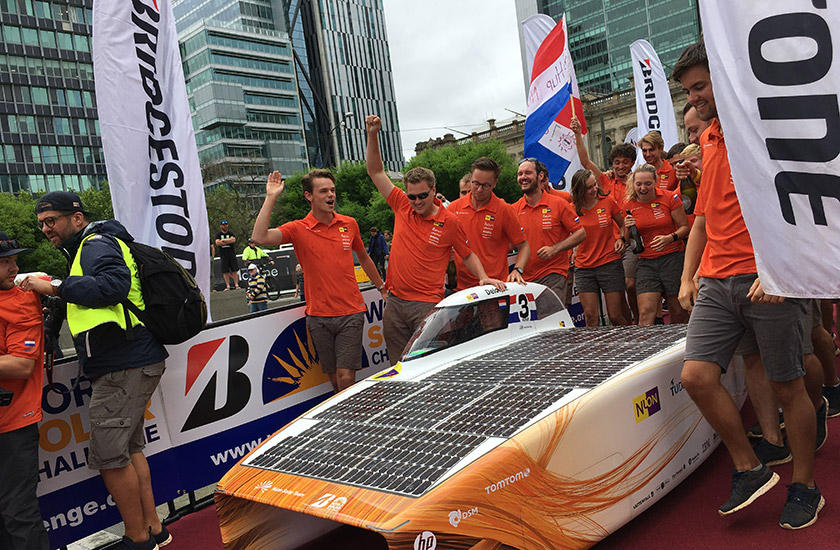 At 14:10, Car No.3 Nuon Solar Team from the Netherlands reached the finish line at Victoria Square in Adelaide with a lot of the team members and supporters.
They won three consecutive championships of the Challenger Class race in the Bridgestone World Solar Challenge in 2013, 2015, and 2017.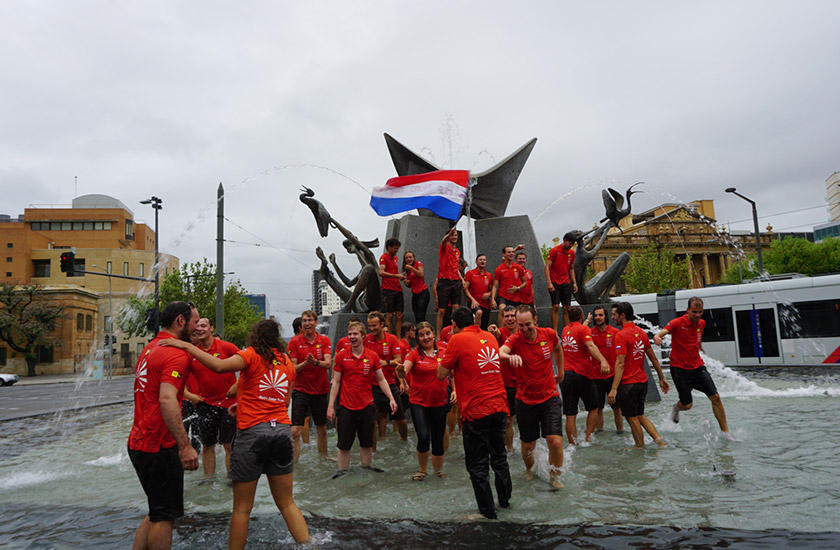 After the race, team members jump into the fountain at the square and share the joy, which is a tradition of the World Solar Challenge.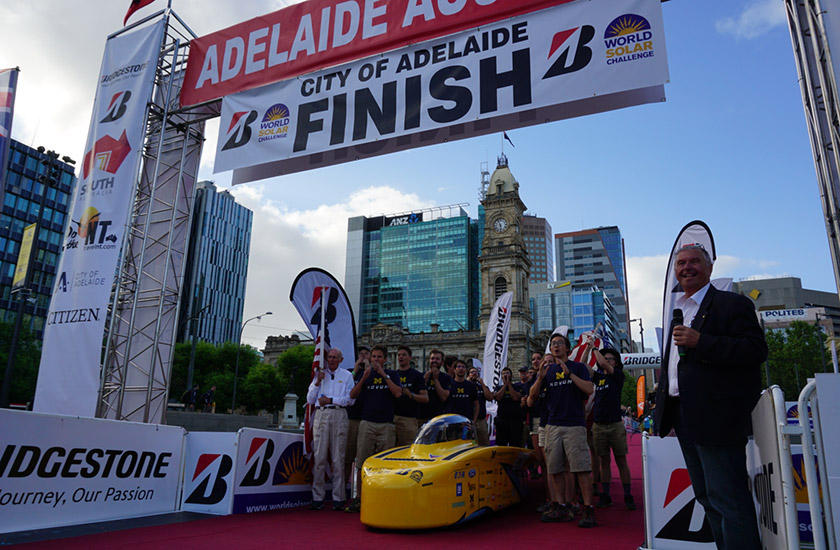 Car No.2 University of Michigan Solar Car Team from the United States came second.
Car No.8 Punch Powertrain Solar Team from Belgium was the third. (No photo)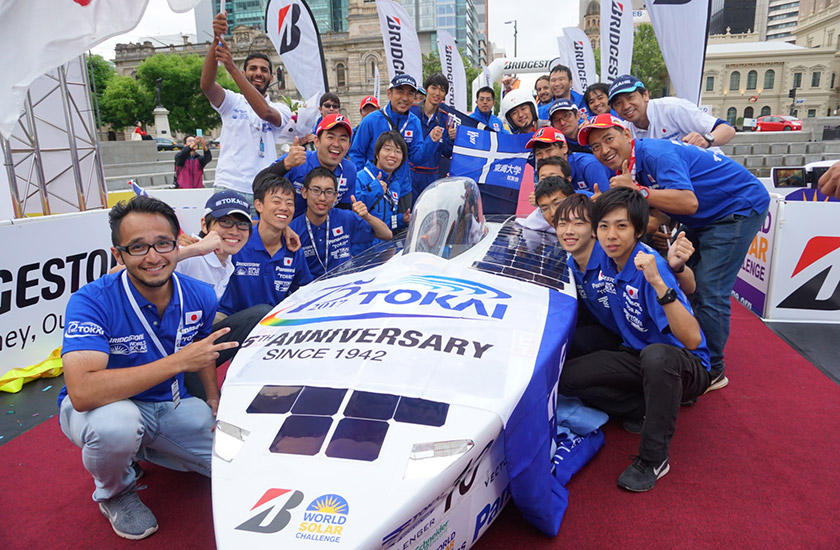 Car No.10 Tokai University from Japan was the fourth.
The fifth arrival was Car No.21 Solar Team Twente from the Netherlands.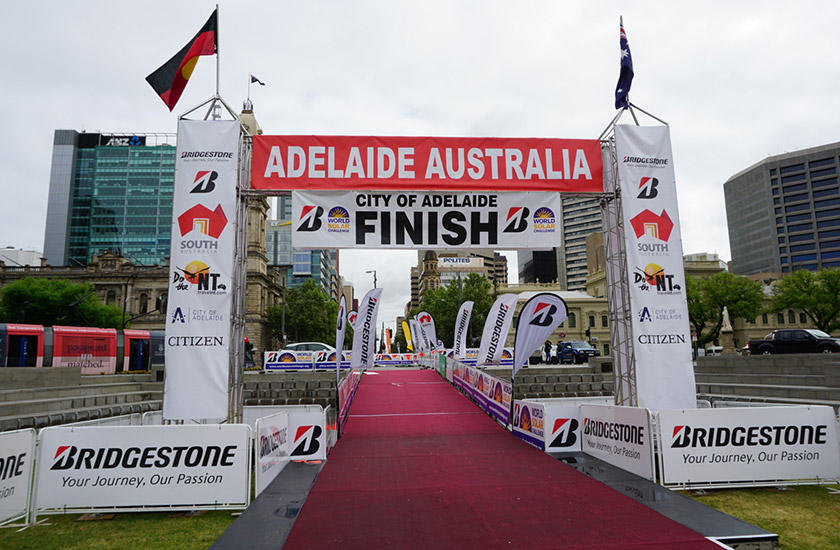 Other solar cars including Cruiser Class cars will come in tomorrow.