Oct. 10, the Challenge is already at its halfway point! - 2017 Bridgestone World Solar Challenge Report (7)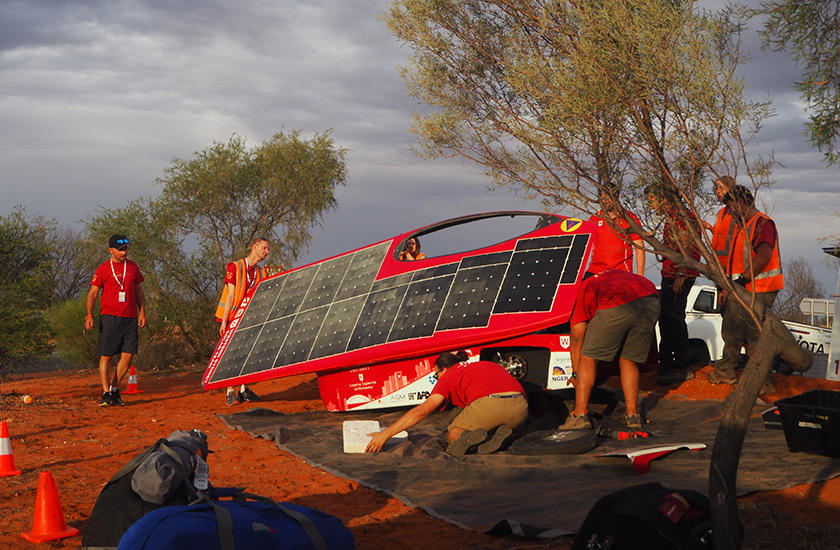 The third day of the race, teams came in Alice Springs, the fifth and biggest control stop along the route, which marks the halfway point between Darwin and Adelaide.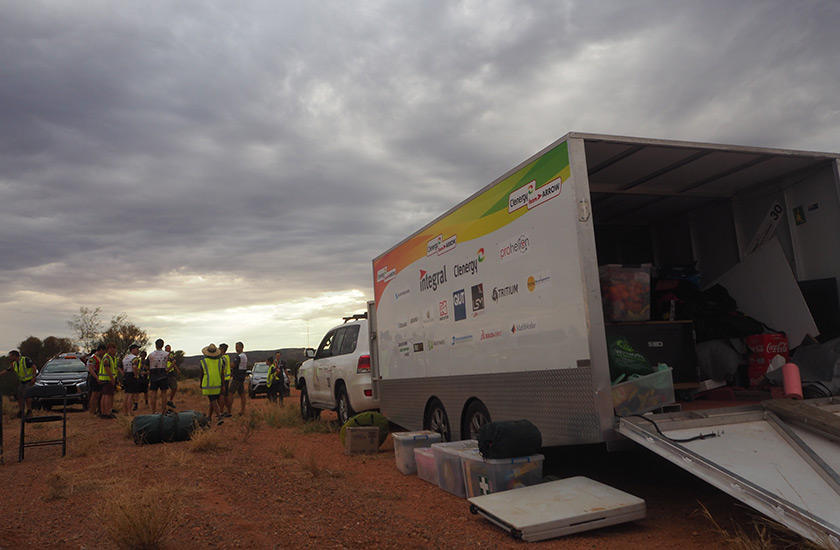 On this day, near Alice Springs, severe weather for solar cars. Teams struggled as the clouds and rain close in.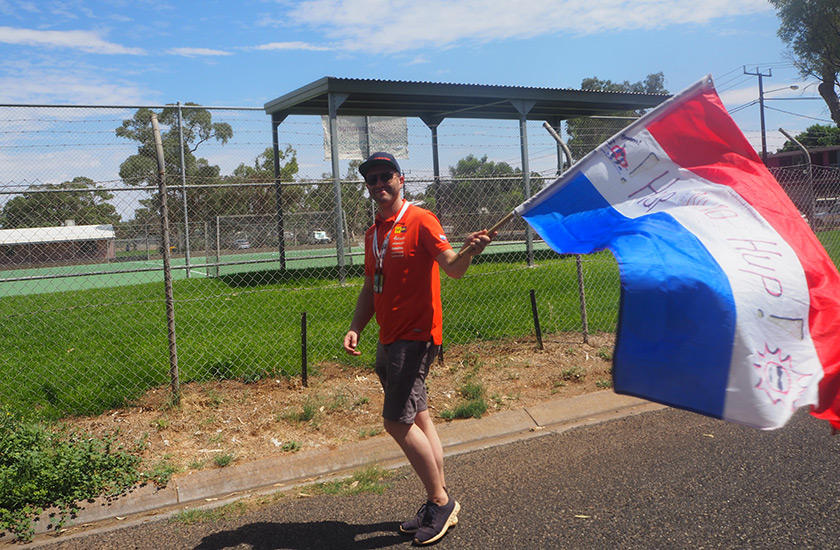 In Challenger Class race, Car No.3 Nuon Solar Team from the Netherlands came in Alice Springs first with a big lead.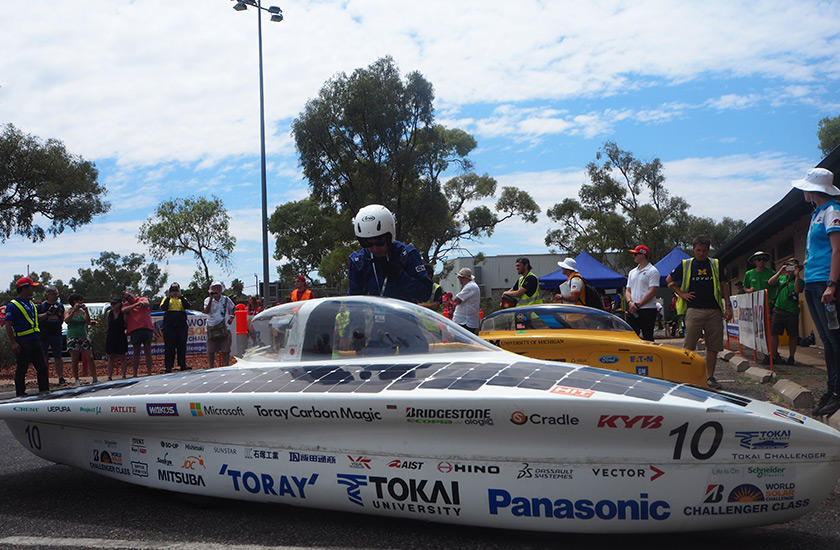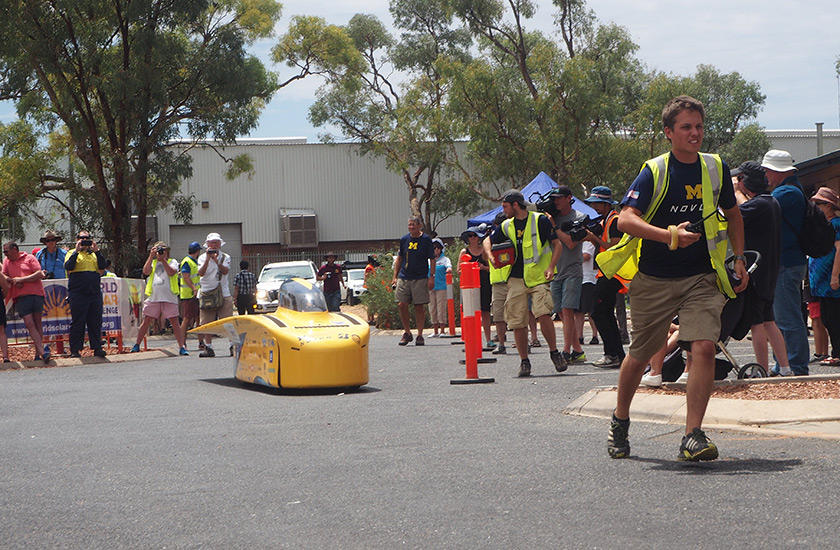 Then, Car No.10 Tokai University from Japan, No.2 University of Michigan Solar Car Team from the United States and No.21 Solar Team Twente from the Netherlands came and left within minutes of each other.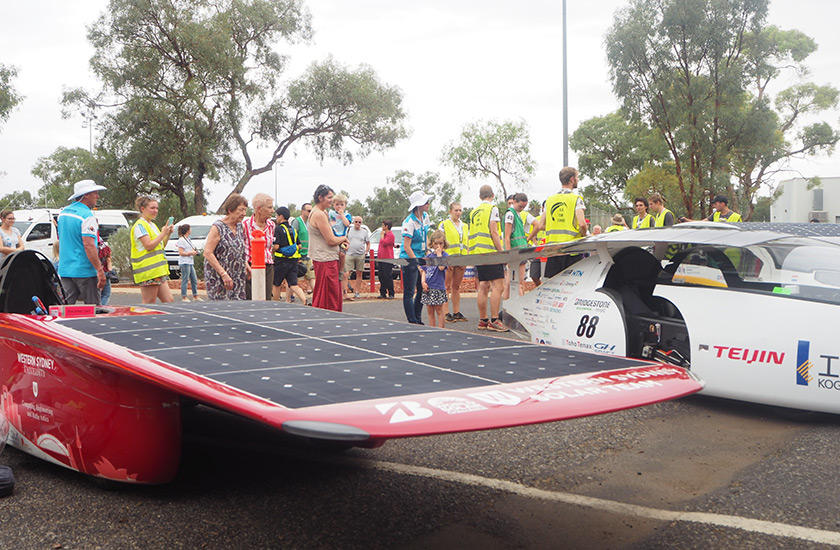 At control stops, drivers need to get out of the car and run to the tent to get their time written down. During the 30-minute wait, no one can touch the car.
Things are starting to heat up. Yelling voices and hot debates with officials on penalties can be heard here and there.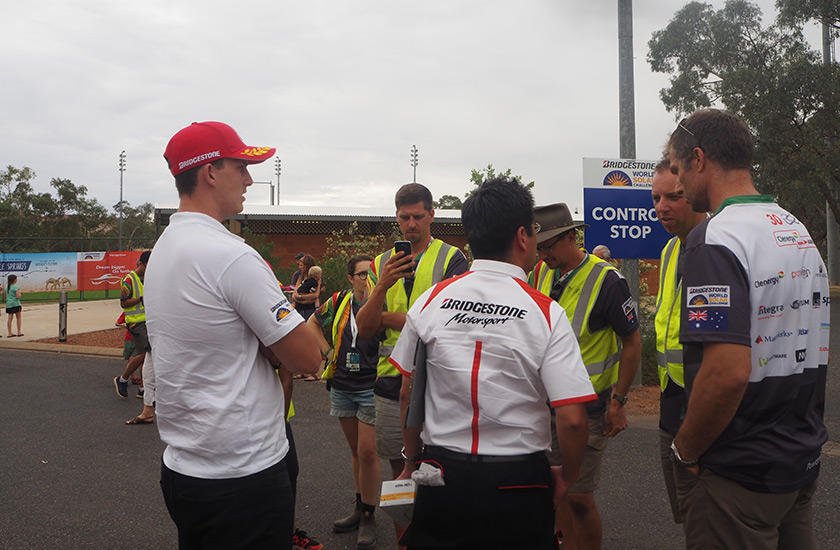 Bridgestone staff also discussing with teams we supply tires.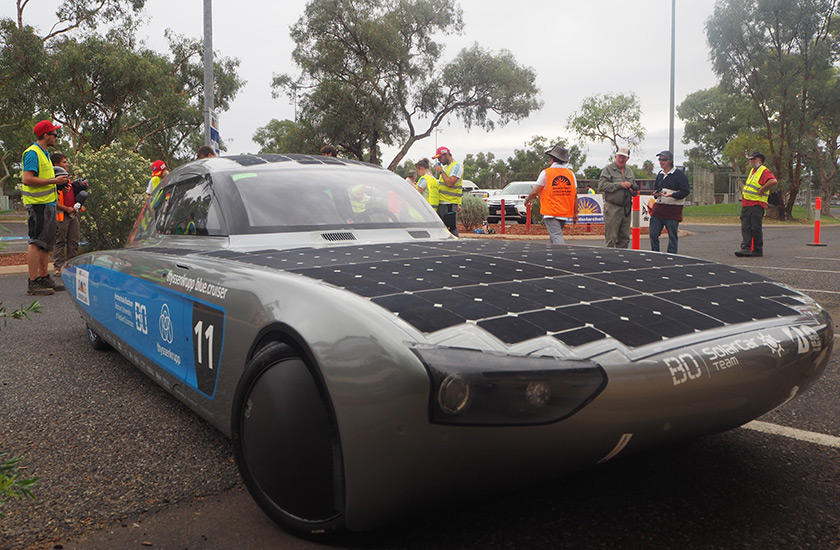 In Cruiser Class race, Car No.11 HS Bochum SolarCar-Team from Germany came in to the stop at an astonishing overall 6th position, faster than many Challenger Class cars.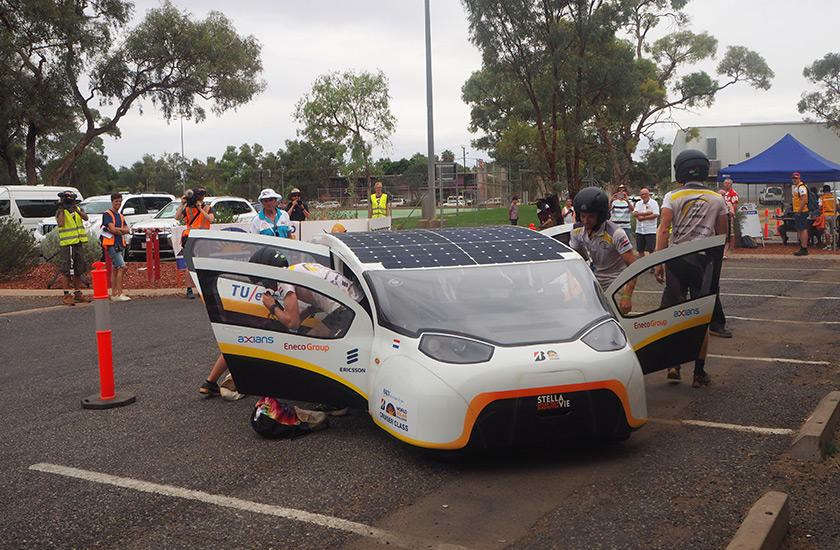 But, with the calculations of energy efficiency, No.40 Solar Team Eindhoven from the Netherlands who has 5 people in the car is at the top position. We never know what may happen in Cruiser Class!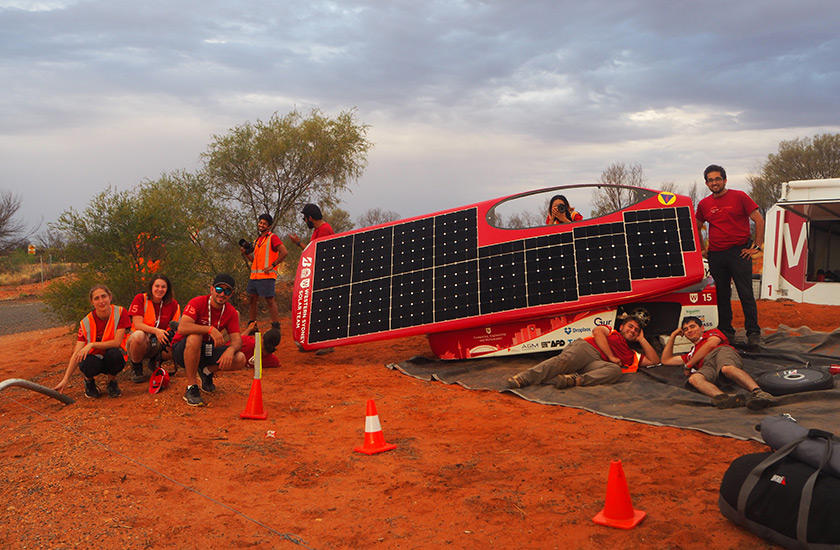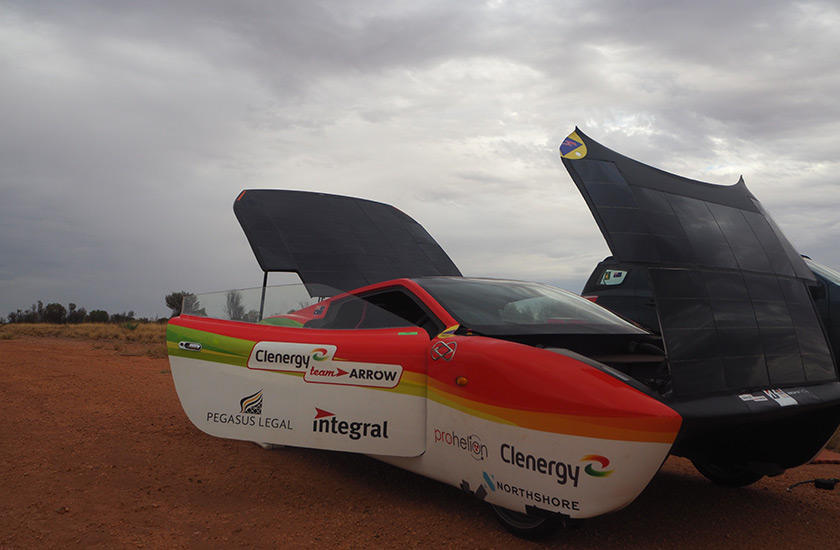 Camps outside Alice Springs.
It's important to get as much sun as teams can get, when they can!
Teams have to reach control stops within the time limits. Some cars have been towed, and now they continue the journey as Adventure class.