Oct. 7, Time trial at the circuit! - 2017 Bridgestone World Solar Challenge Report (4)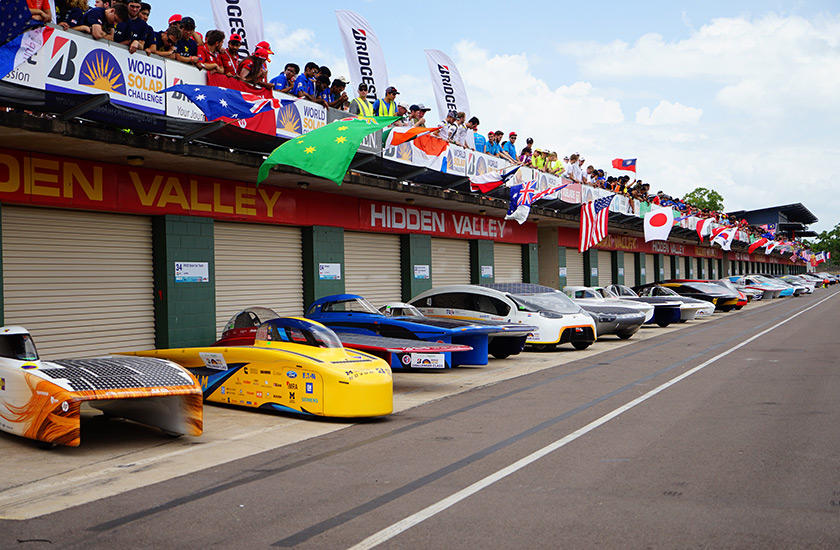 Time trials were held at the circuit in Hidden Valley Motor Sports Complex to decide the grid for the main race from October 8. Here are the results…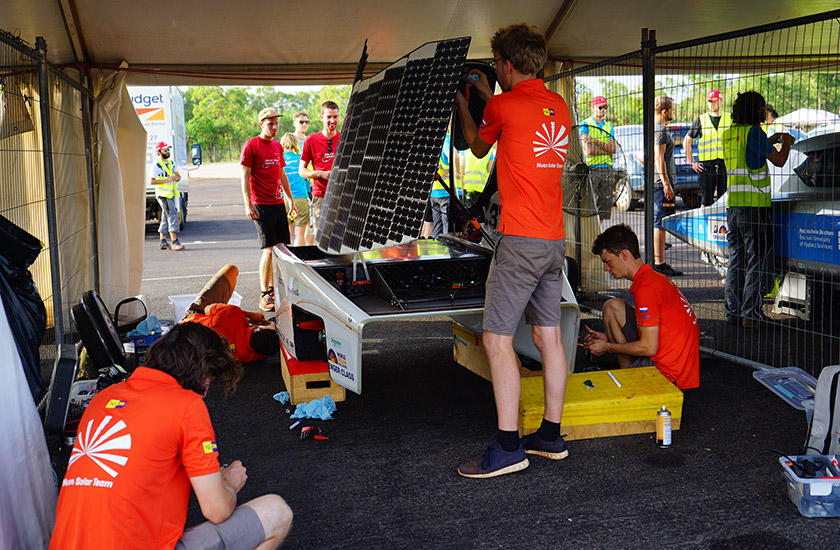 From early in the morning, teams were seen adjusting settings of their vehicles until the last minute.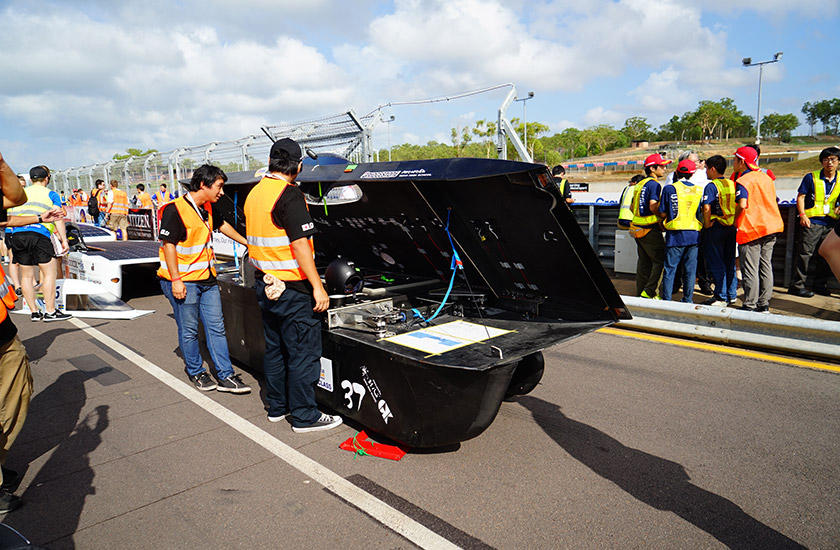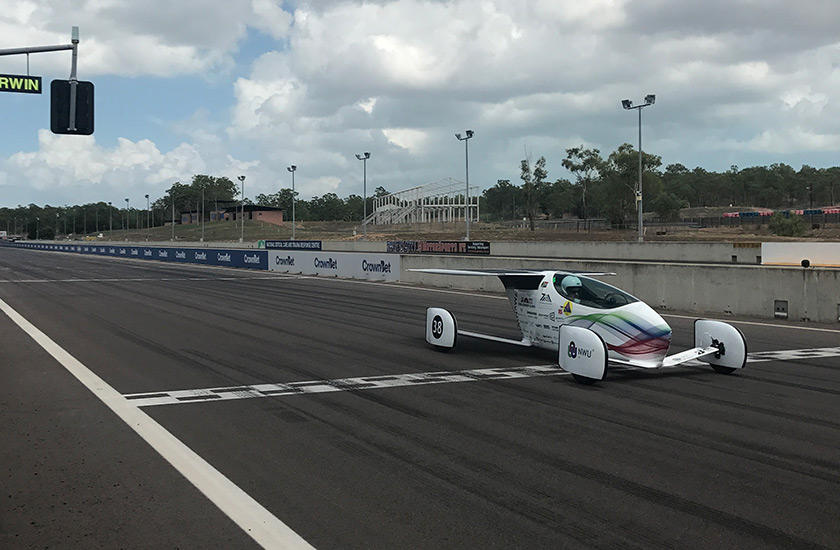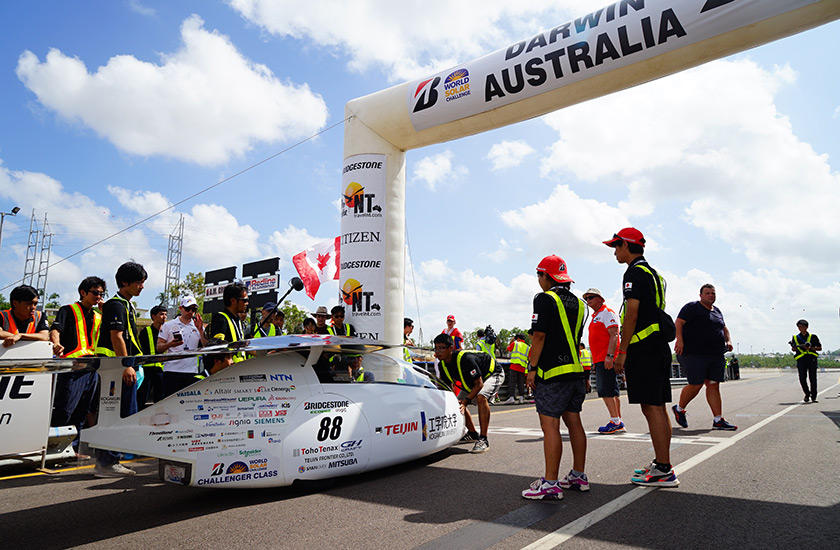 Time trials started at 8:30AM and solar cars appeared one after another.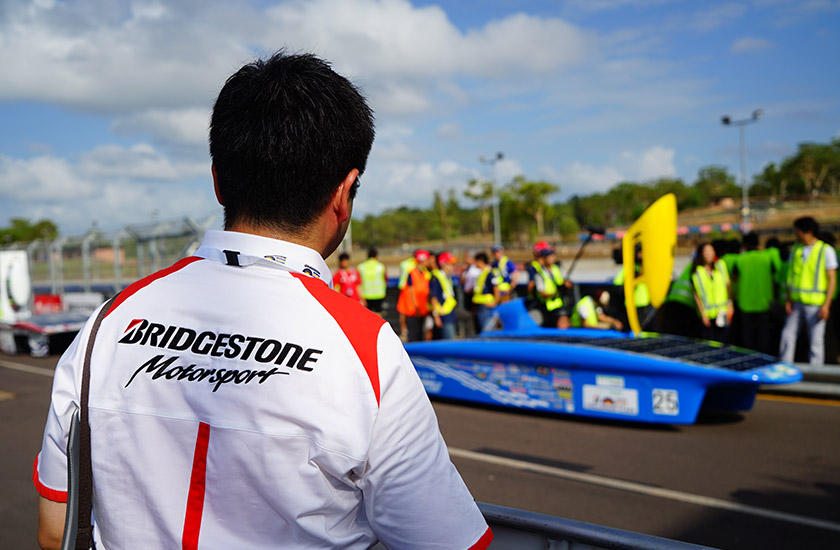 Bridgestone staff watched on, wishing each solar car all the best.
Results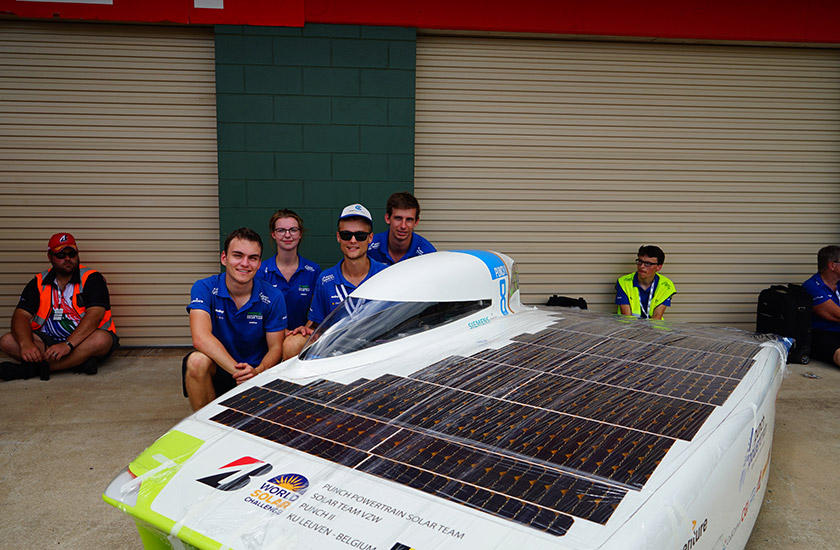 Grid 1: No.8 Punch Powertrain Solar Team (Belgium)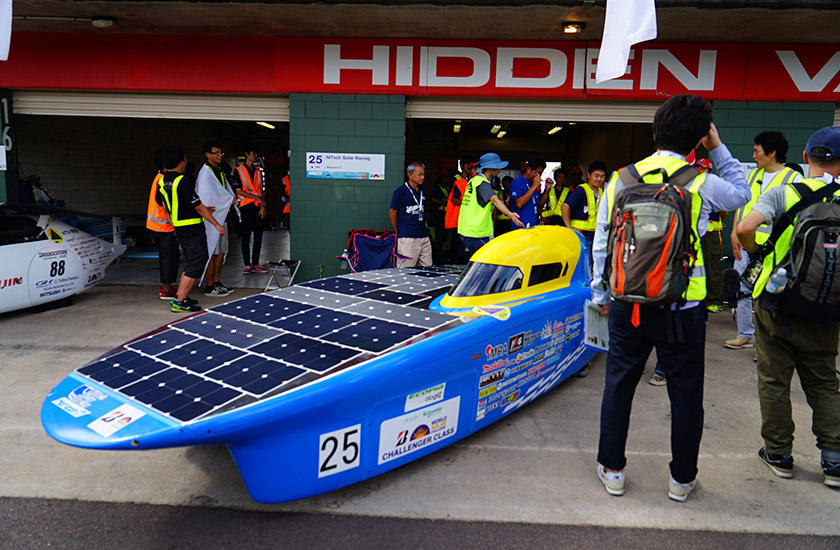 Grid 2: No.25 NITech Solar Racing (Japan)
Grid 3: No.15 Western Sydney Solar Team (Australia)
The top 3 teams use Bridgestone "ECOPIA with ologic" tires made especially for solar cars!(For details: https://www.worldsolarchallenge.org

)
The main race traveling down the Australian continent from Darwin to Adelaide will kick off very soon!