Oct. 4, one of the most well-known solar car event will kick off soon! - 2017 Bridgestone World Solar Challenge Report(1)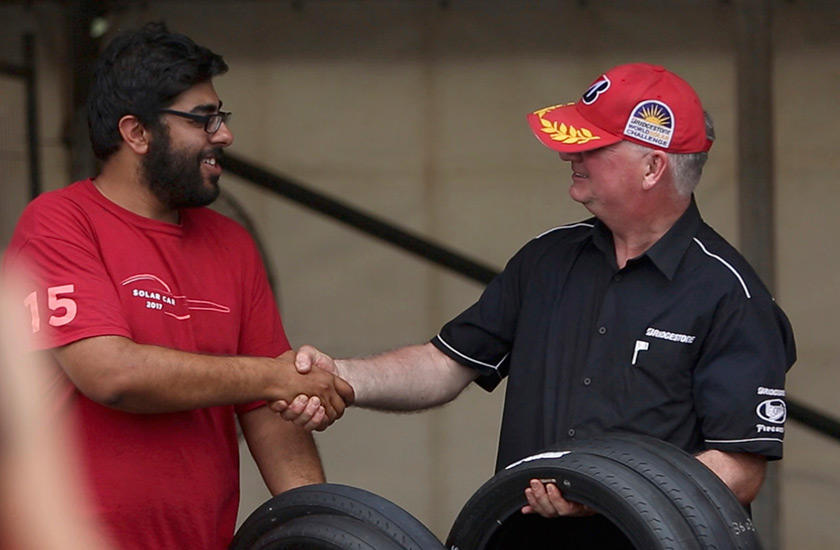 Daily update of the Bridgestone World Solar Challenge that kicks off on October 8!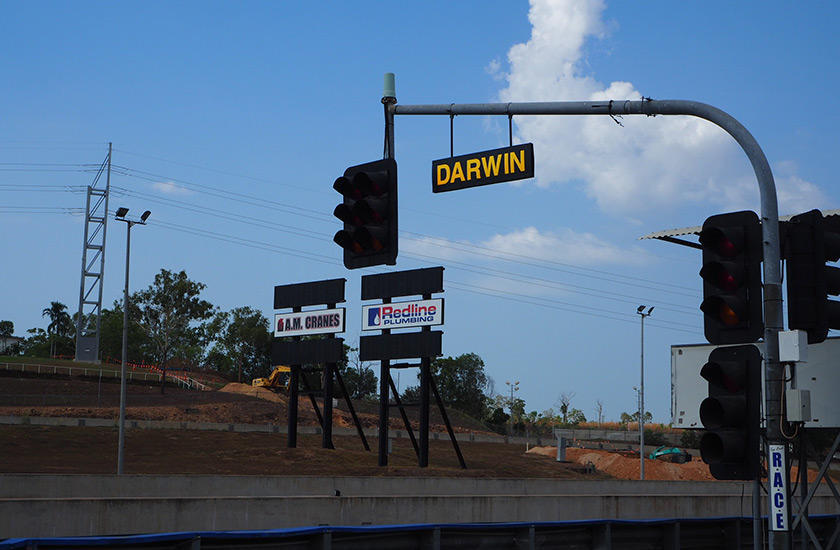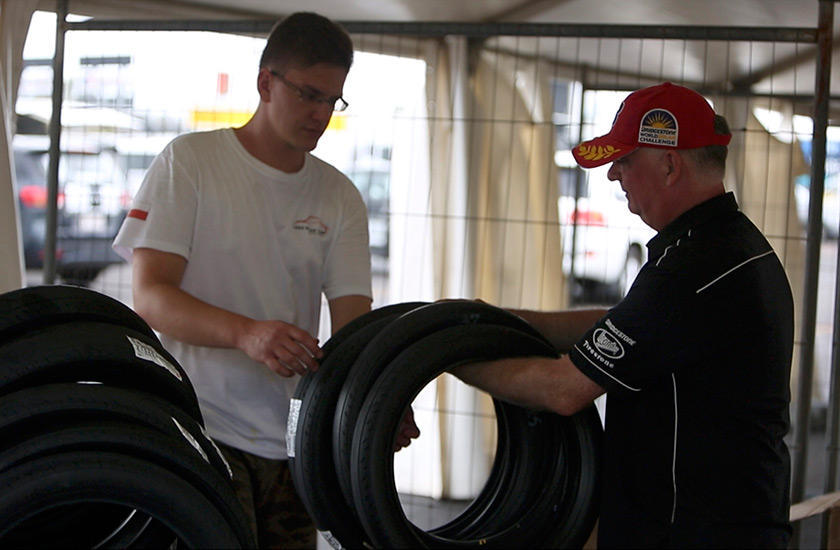 Support staff from Bridgestone has arrived in Darwin and handed out Bridgestone tires to the teams.
The tire named "ECOPIA with ologic" was made in Japan specially for this race!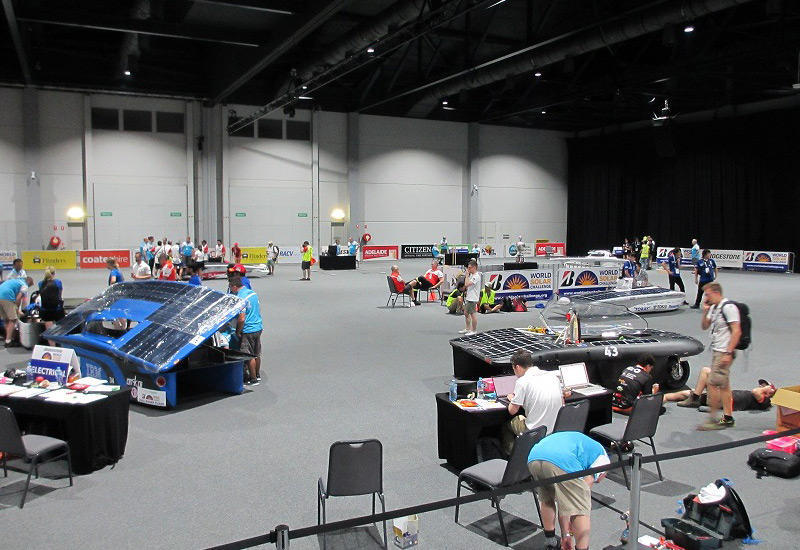 Static scrutineering is onto its middle phase at Darwin Convention Centre.
Teams have been seen going back and forth between their workshops and the Convention Center to adjust settings and pass the scrutineering.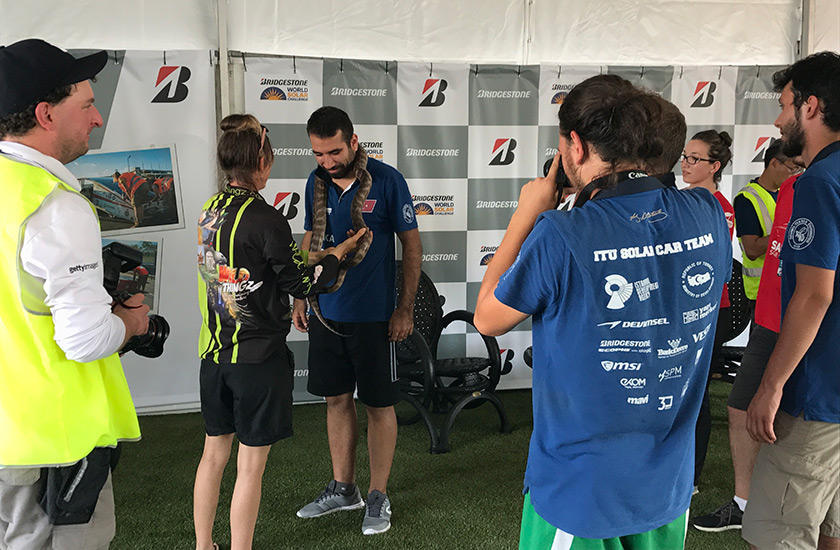 Bridgestone also provides teams and supporters a place "Bridgestone HUB" for relaxing as well as entertainment. Today, Darwin's specialty, reptiles visited the HUB and welcomed the visitors!