Oct. 8, the main race Kicked off! - 2017 Bridgestone World Solar Challenge Report (5)
The Bridgestone World Solar Challenge, the most well-known solar car race in the world, crossing about 3,000 km across Australia from Darwin in the north to Adelaide in the south, has officially begun.
Solar cars lined up in front of the Northern Territory Parliament House in the Darwin city center, and many people came out to watch from early Sunday morning.
Solar cars waiting for the start.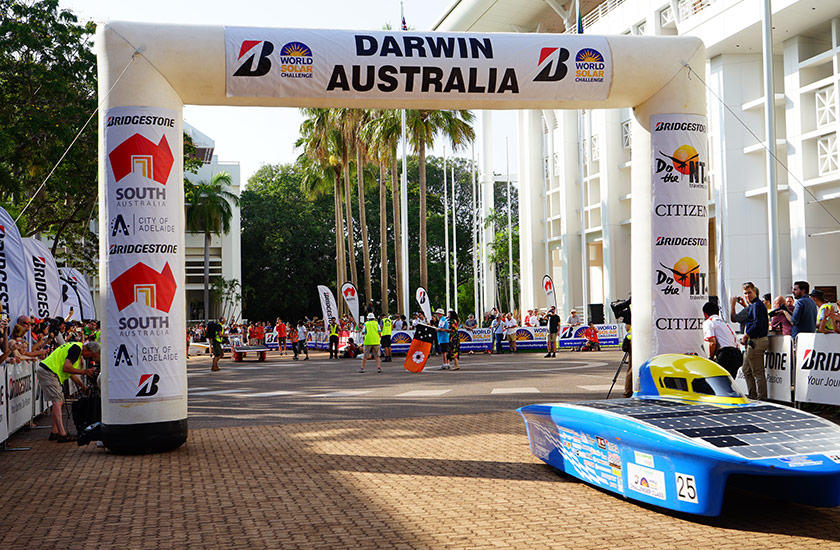 At 8:30, Car No.8, Punch Powertrain Solar Team from Belgium, who'd acquired the pole position in the time trials the day before, led the way, and others followed one by one.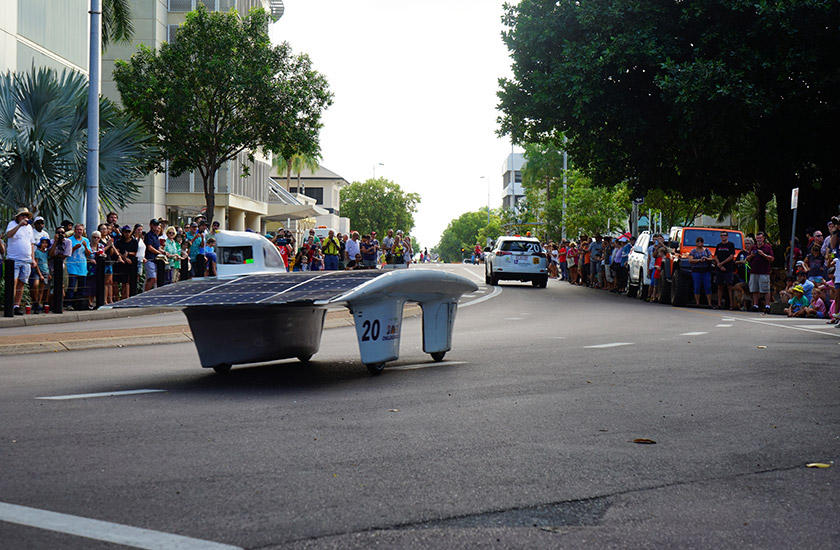 The cars ran through Darwin,
and onto the Stuart Highway stretching to Adelaide,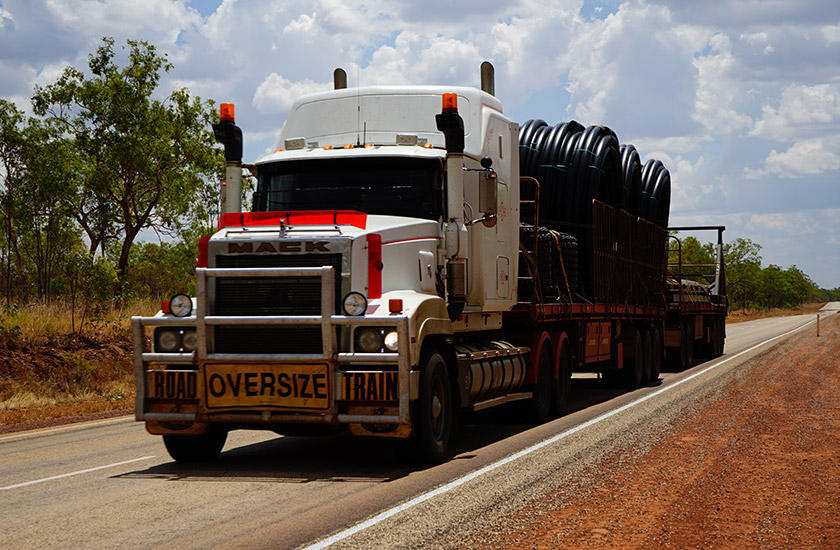 Teams come across huge road trains from time to time, and they are very long and hard to overtake.
Katherine, approximately 300 km down from Darwin, is the first control stop.
Teams are required to stop there for 30 minutes and they charge their car.
Car No.10 Tokai University from Japan came into the stop first.
Followed by Car No.3 Nuon Solar team from the Netherlands.
They are two of the best teams who have won the challenger class races before.
The leading pack finished their first day after passing the 2nd control stop at Daly Waters.