Bridgestone at Tokyo Motor Show 2017. On Oct. 28, Takuma Sato and Helio Castroneves, the winner and the second of 2017 Indy 500, were on the stage!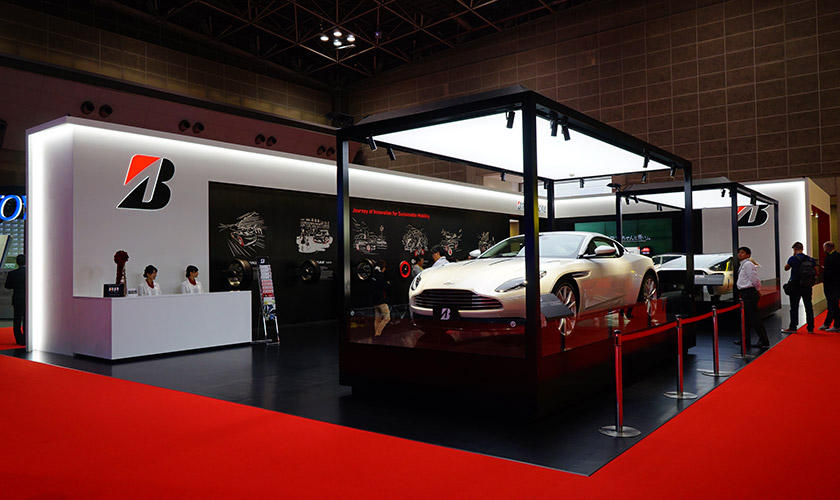 Bridgestone is at Tokyo Motor Show 2017 from Oct. 25 to Nov. 5. On Oct. 28, Takuma Sato, who won 2017 Indy 500, one of the biggest motor races in the world showed up at the Bridgeestone booth toghether with Helio Castroneves, who was the second in the race at the Bridgestone booth.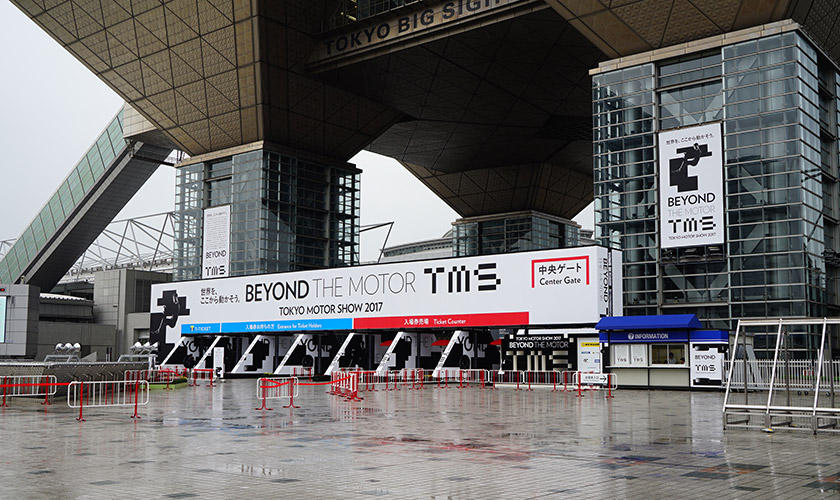 Tokyo Motor Show, one of the most prestigious motor shows in the world, is being held from Oct. 25 to Nov. 5 at Tokyo International Exhibition Center in Japan

Lots of companies and associations from Japan and overseas exhibit at the biennial event. Bridgestone puts an elaborate booth every time.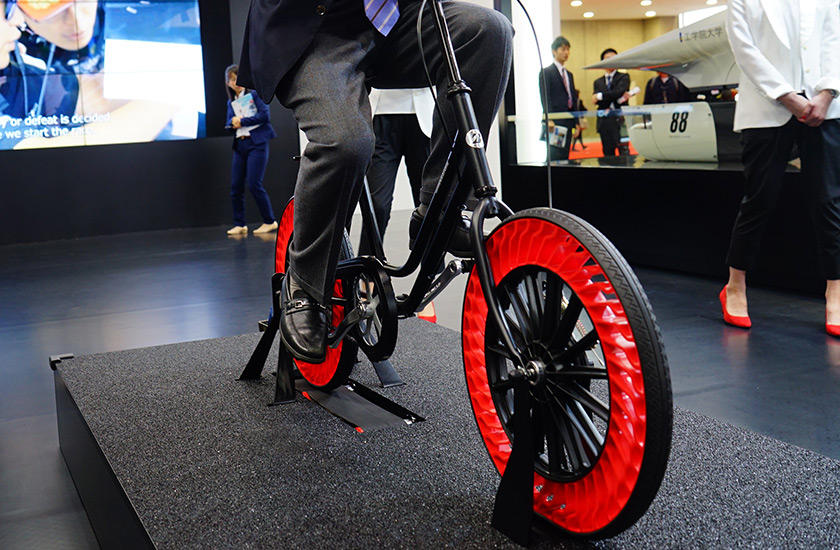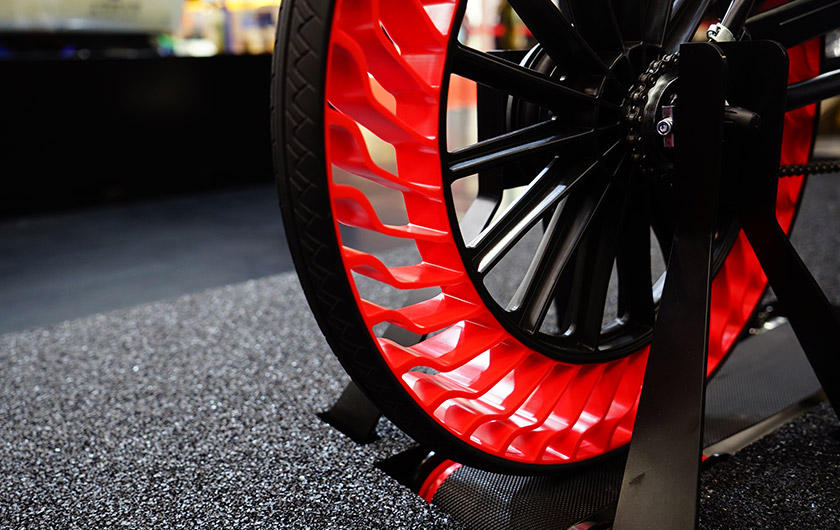 Bicycle equipped with air-less tires to introduce tire technology "Air Free Concept"which enables tires to support vehicle load without air.
Rollers are set under the rear tire so that you can try pedaling at the booth.
(For Air Free Concept)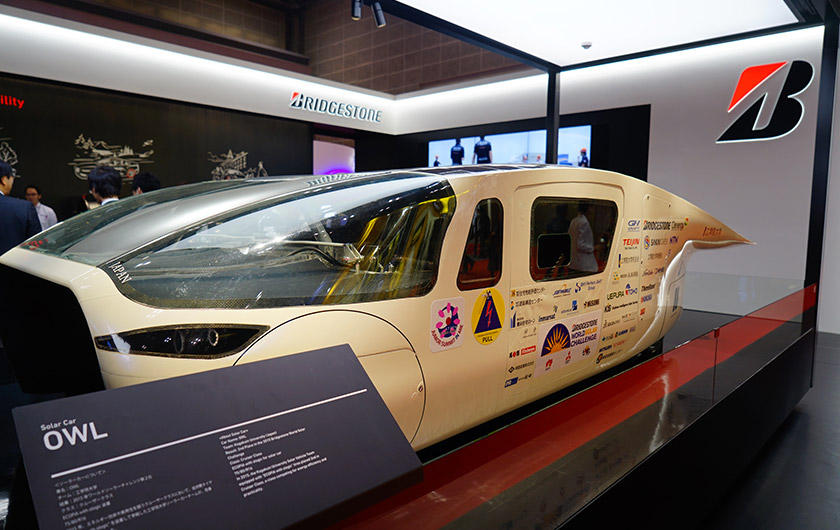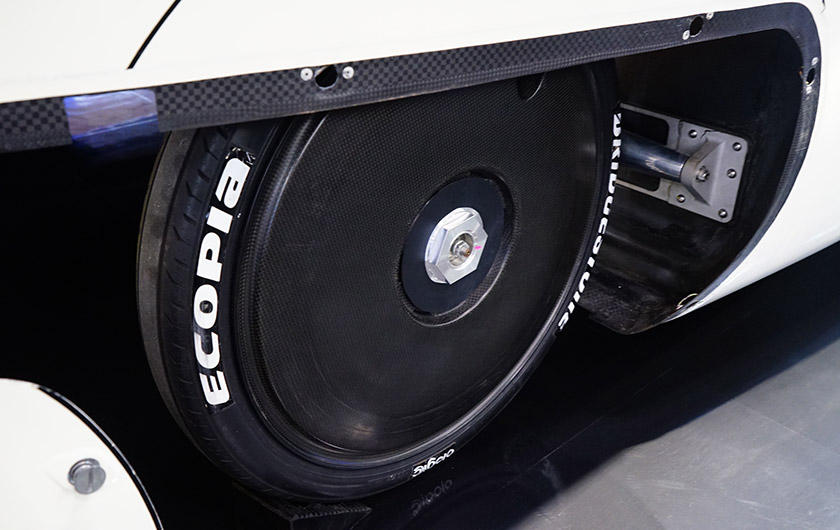 Solar car with Bridgestone's fuel efficient tire "ECOPIA with ologic."
With this car, Kogakuin University in Japan competed in one of the most well-known solar car race, Bridgestone World Solar Challenge in 2015.
(For 2017 Bridgestone World Solar Challenge)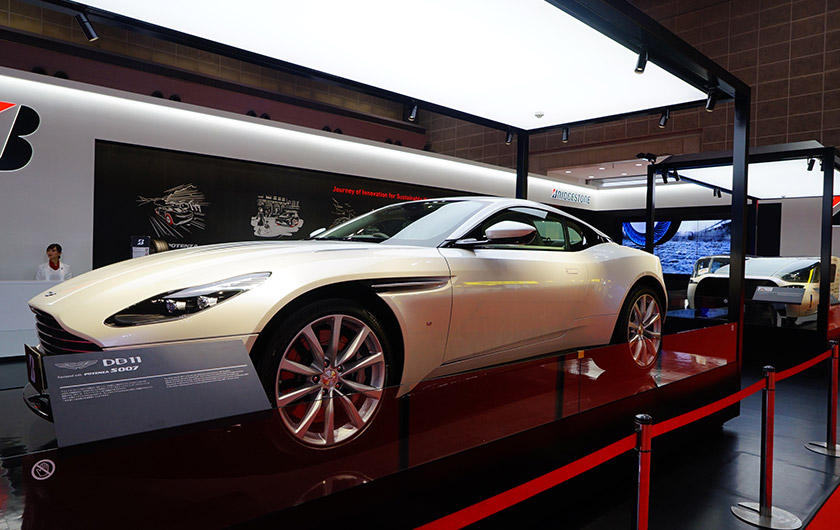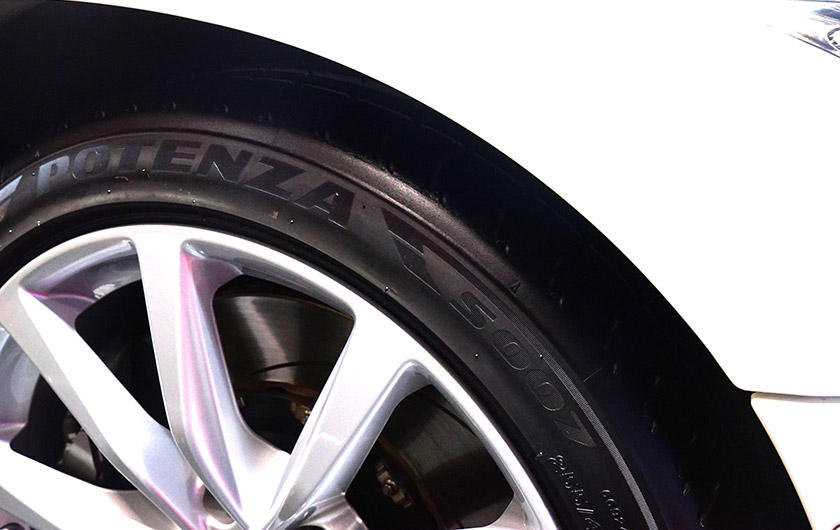 Astone Martin DB11 equipped with Bridgestone's high-performance tire "POTENZA S007."
DB11 is the successor model of DB series that were used as James Bond Cars in "007"movies.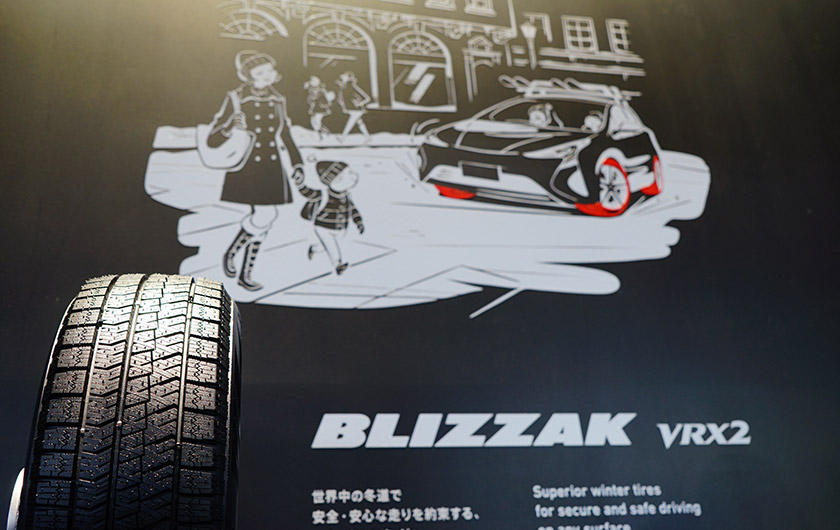 Bridgestone's new winter tire "BLIZZAK VRX2".
Best reccomendation for driving in winter in Japan.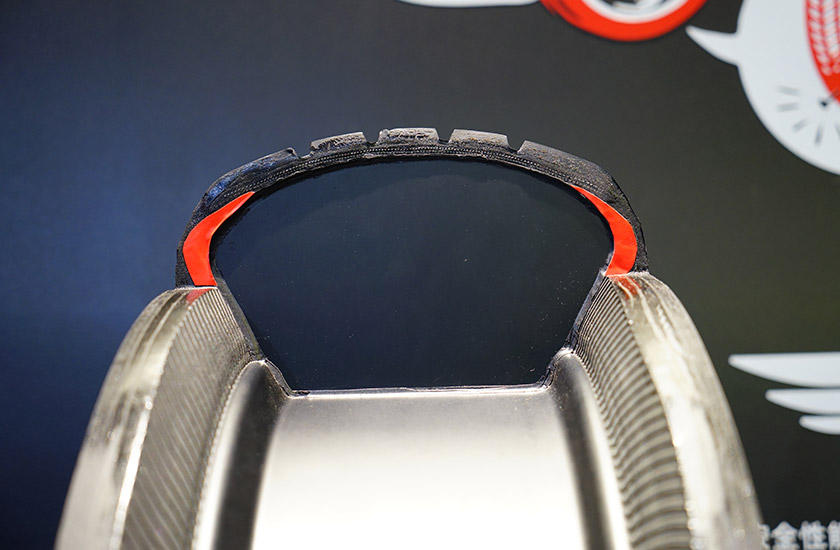 Bridgestone also shows various other tires here. For example, "TURANZA T005RFT,"a Bridgestone's run-flat tire that can drive up to 80 km at 80 km/h after a puncture.
(For Bridgestone's Run-Flat Tire Technology)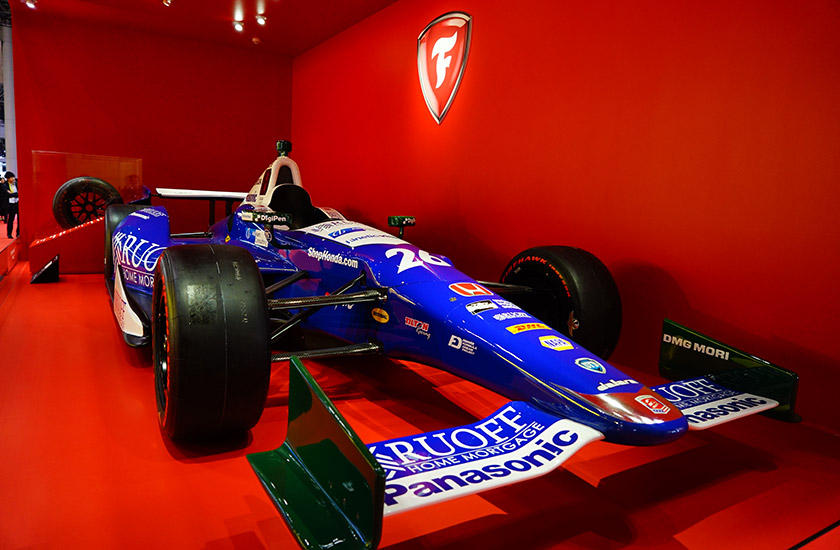 Indianapolice 500 (Indy 500) is one of the biggest motor races in the world.
Takuma Sato, a Japnanese driver, became the first Japanese to win the race on May 28, 2017.
A mock-up of his car came and will be at Bridgestone booth during this motor show.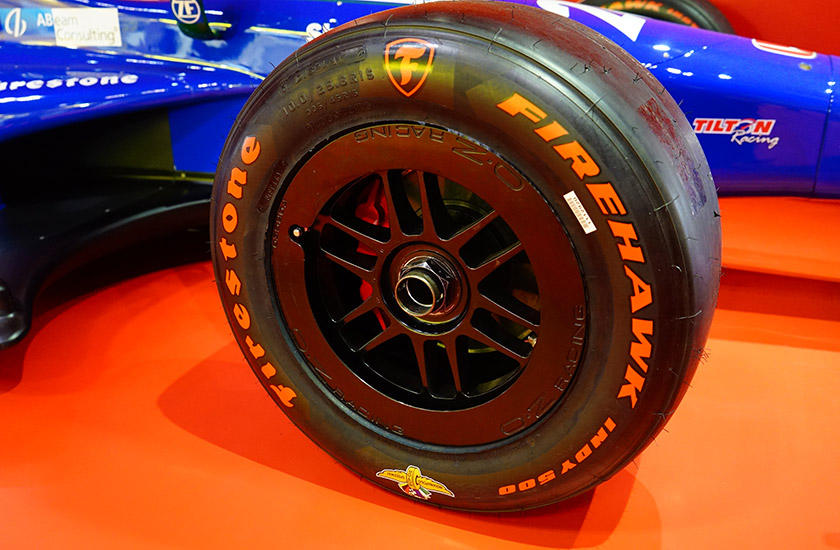 As the official tire supplier, Bridgestone supplies Firestone tires to IndyCar series which is the most well-known formula car race in North America.
(For IndyCar series and Firestone tires)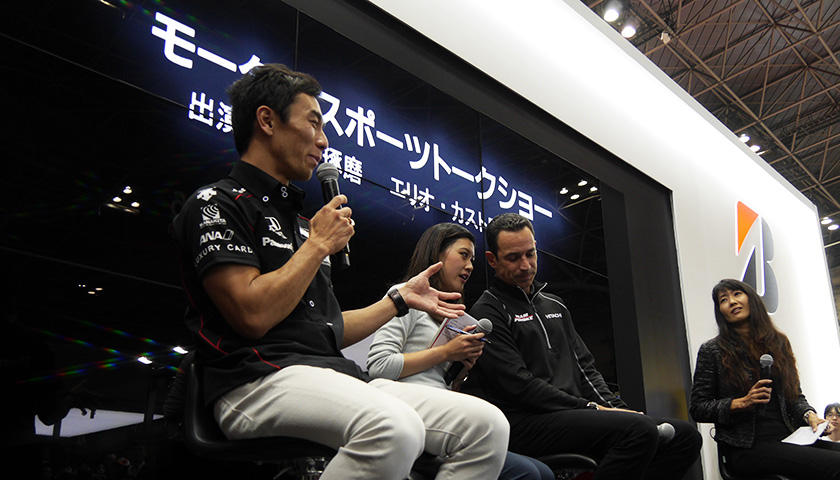 On Saturday, Oct. 28, Takuma Sato talked with Helio Castroneves who was at the second place in 2017 Indy 500 about how to enjoy motorsports and the importance of tires!