Under the BWSC theme 'Dream bigger. Go farther,' Bridgestone supports challengers in achieving their dreams.
Let us introduce a solar-powered oceangoing boat that is developed by a Hawaiian company. This boat is not only environmentally friendly, but accessible to a wide range of people.
Exploring marine life in a human- and eco-friendly boat
Developed in Kailua-Kona, Hawaii, Aeon Explorer is a boat designed for exploring the ocean without entering the water. All you have to do is lie down on the deck and look through the boat's glass bottom—a virtual snorkeling experience.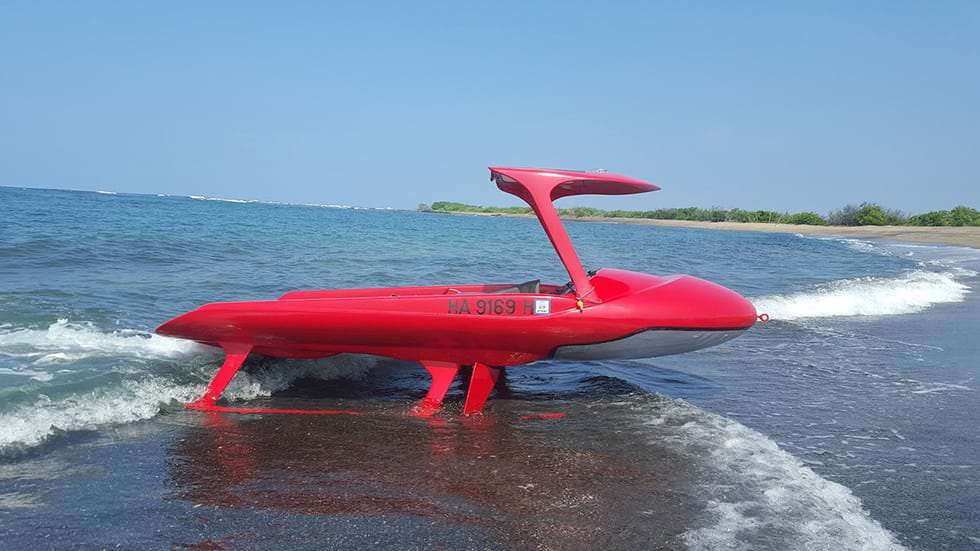 Aeon Explorer was announced in 2016 as part of a mission to research solar power, as well as to protect the environment and educate people on environmental topics.
Making snorkeling more accessible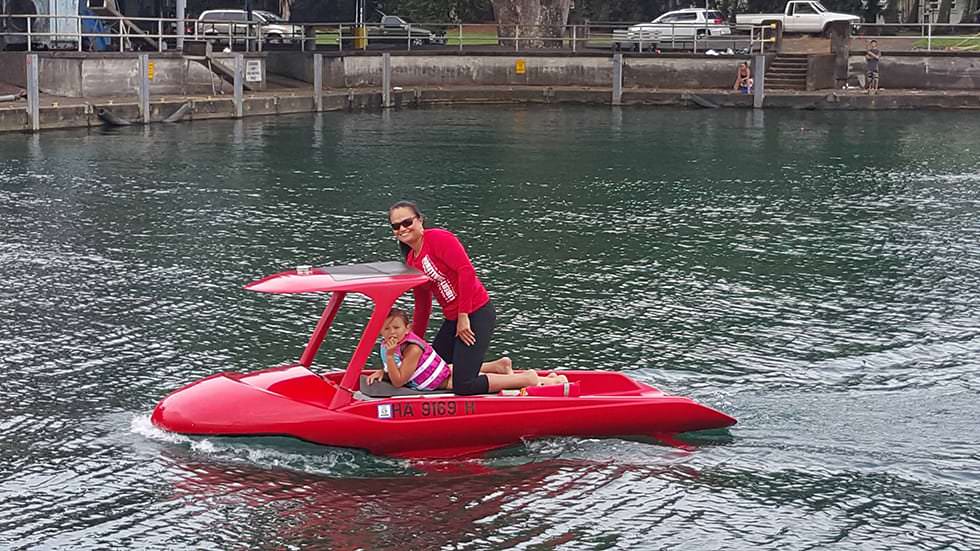 The greatest feature of Aeon Explorer is its accessibility—it caters to people with disabilities, elderly people, small children, and others who may find it difficult to swim.
The boat's design allows for one person to pilot the boat while another person lies flat on the deck, safely sailing out to sea for a completely new way of exploring marine life.
Smooth sailing—with the power of the sun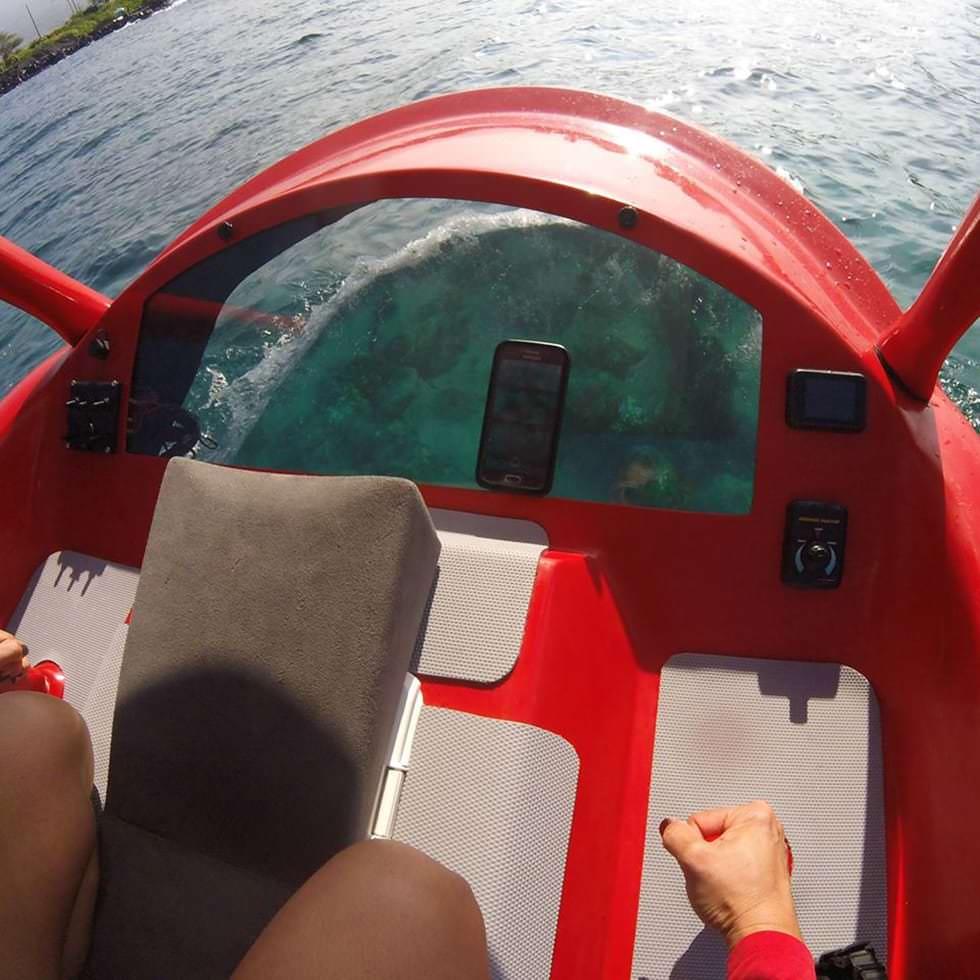 To reduce its environmental burden, Aeon Explorer runs on energy provided by a solar panel located at the fore. The boat's propeller can be operated either with a lever or from a smartphone synced to the boat.
LED spotlights are installed in the bottom of the boat, allowing the passengers to view the ocean even at night—while also attracting a variety of marine life to the boat.
Developers who care about the ocean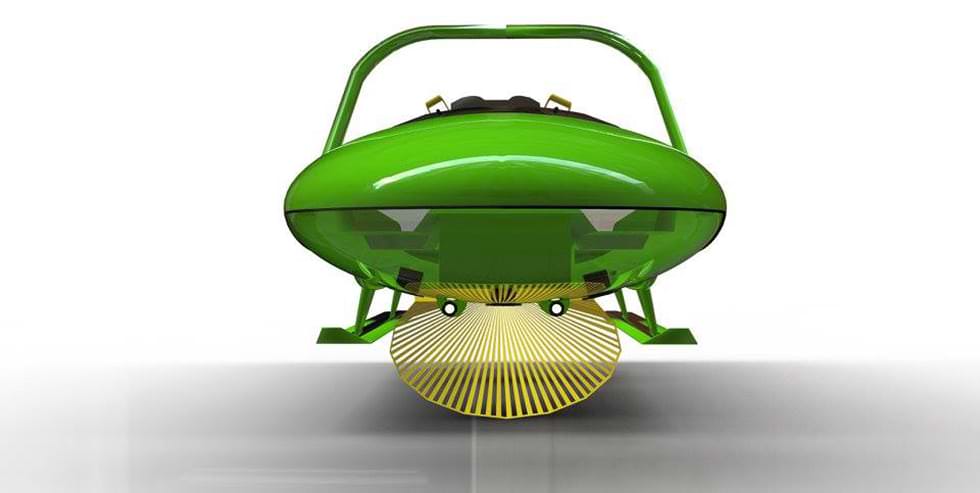 The team behind Aeon Explorer is very active in helping to preserve our oceans. For example, they teach marine education to college students through programs that incorporate the use of the Aeon Explorer. They also develop equipment that makes it easy for divers to pick up plastic waste while exploring coral reefs. In the future, they hope to be able to lend the Aeon Explorer to ecotourism groups.
The future of mobility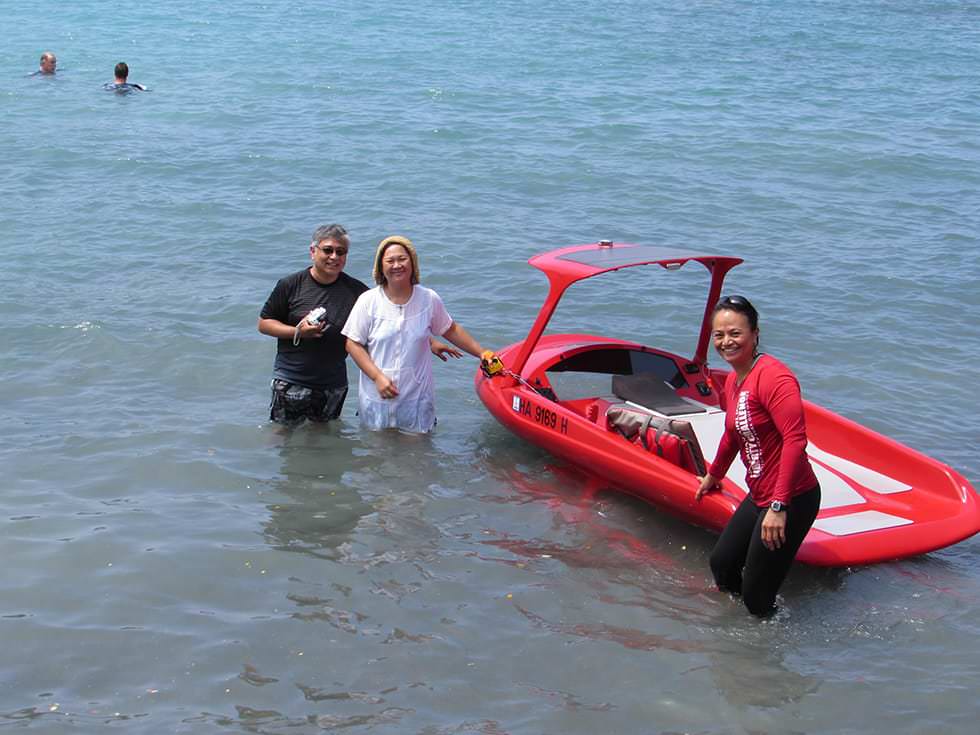 Aeon Explorer offers a new model of mobility—one that is not just functional but also friendly to both the environment and people. Perhaps this kind of clean energy-powered, accessible design represents the future of mobility.
Source: Aeon Explorer
https://www.facebook.com/AeonExplorerOfficialPage/

Kome

Kome is a fluffy, one-year old Golden Retriever. She inherited the territory from her owner's previous dog, ef. Affectionate and playful, Kome melts everyone's heart with her sweet baby face in contrast to her impressive physique.efrinman Kome's owner. She is an illustrator popular for her dog illustrations and comics.

Kome, the popular Golden Retriever gives it a try! – A dog jacket that uses solar energy

Funny Dress-up Lab

Collage artist. Fascinated by various aspects of decorative stickers, such as their vivid colors, unique shapes, misregistration, and the fact that they are now dead stock, he has been creating collage works using solely decorative stickers without altering them in any way. He will cease creating these works when the current stock in the world runs out.

Dressing up tires with stickers for model cars! BWSC collage art piece by Funny Dress-up Lab

Taku Omura

Product designer. Taku Omura designs personal items, such as household goods and stationery, and develops his own products. His tweet with a hashtag, making proposals for corporate gifts without being asked, often becomes a trending topic on Twitter.

Give it a try! Taku Omura elaborates on solar-powered candy crafts with a magnifying glass