Bridgestone returns to the Geneva International Motor Show; top three finalists for 2018 World Car of the Year are announced!
Bridgestone was present at the 88th Geneva International Motor Show, held in Geneva, Switzerland, from March 8 to 16, 2018, with a booth displaying various tires and vehicles. The top three finalists in the 2018 World Car of the Year were also announced during the Show, generating a sense of excitement and anticipation leading into the awards breakfast in New York the following week.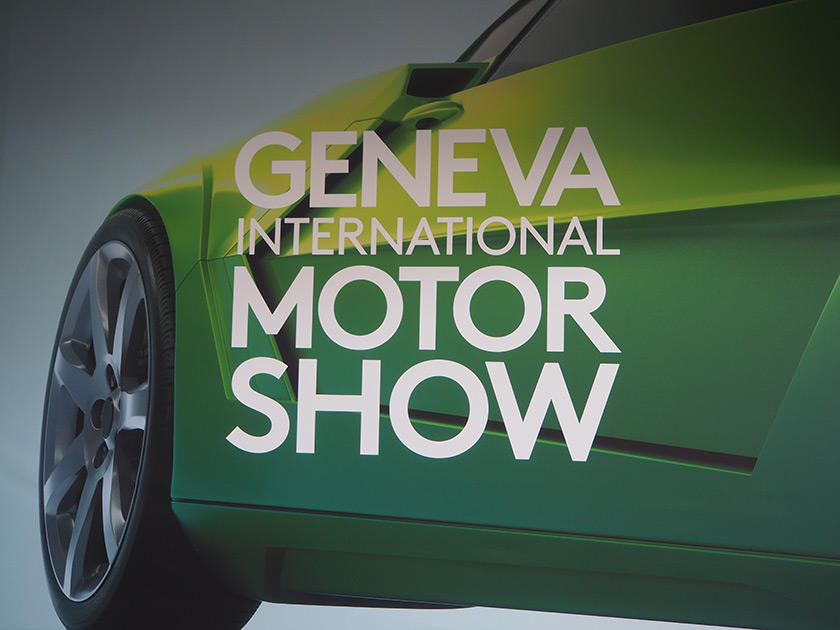 The Geneva International Motor Show is one of the top five auto shows in the world today, attracting vehicle enthusiasts from all over the world and showcasing the latest in automotive technology and innovation.
The thyssenkrupp blue.cruiser, a solar car created by Ruhr-University Bochum in Germany, is equipped with fuel-efficient ECOPIA with Ologic tires for solar cars. This vehicle claimed second place in the Cruiser Class at the 2017 Bridgestone World Solar Challenge, the world's foremost solar car race.
Click on the following link for more information about the Bridgestone World Solar Challenge.
http://bwsc.bridgestone/
A bicycle equipped with Bridgestone's airless tires was also on display in the Bridgestone booth.
These tires employ Air Free Concept, tire technology developed by Bridgestone that allows tires to support the weight of vehicles without being inflated with air. This bicycle has been exhibited at various Bridgestone events since 2017, and it proved immensely popular in Europe as well.
Learn more about the company's Air Free Concept Tires at this link:
https://www.bridgestone.com/technology_innovation/air_free_concept/
This LEXUS LC500 is equipped with Turanza T005 tires, available in Europe. These tires deliver outstanding wet performance and fuel economy, combined with high mileage, to give drivers control in challenging daily driving situations, even on rainy days.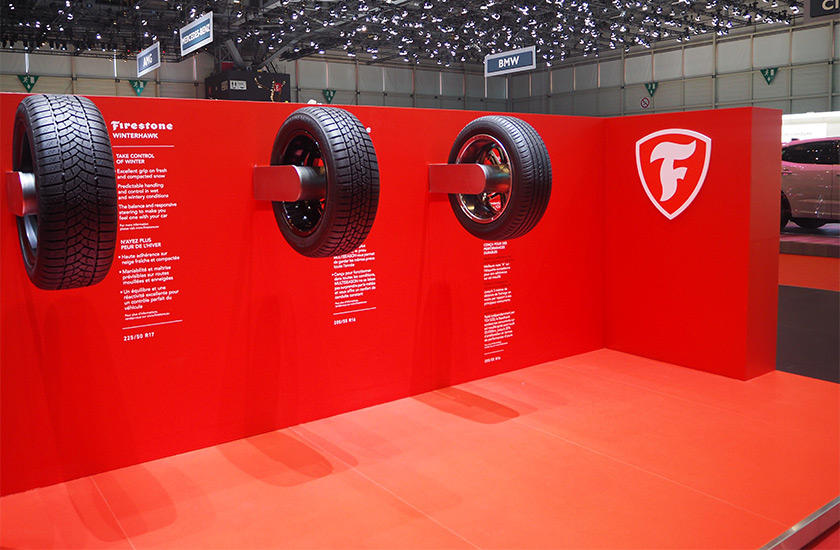 Developed primarily in North America and Europe, Firestone brand tires are represented as well as the Bridgestone brand tires.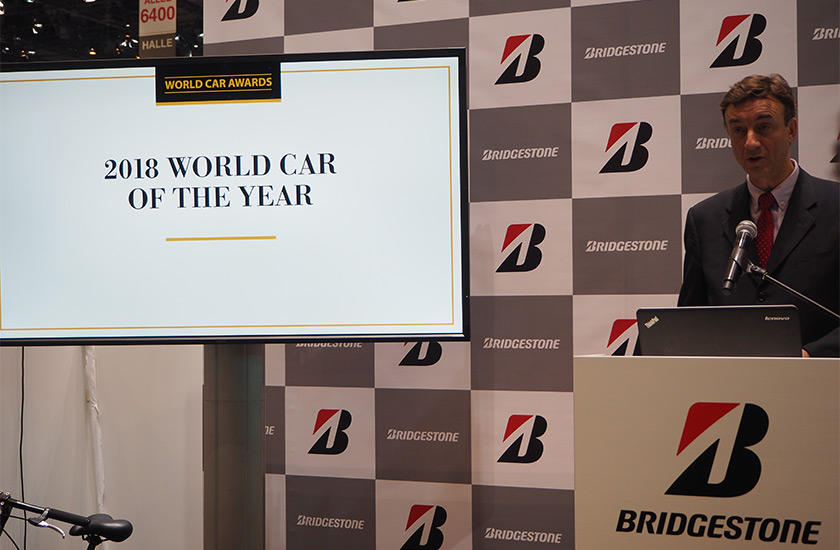 On March 8, 2018, Bridgestone hosted the World Car of the Year press conference to announce the top three finalists for the 2018 award. They are:
- Mazda CX-5
- Range Rover Velar
- Volvo XC60
This year is proving to be another good year for SUVs, as evidenced by the finalists.
The finalists in the other categories are:
2018 World Luxury Car
- Audi A8
- Porsche Cayenne
- Porsche Panamera

2018 World Performance Car
- BMW M5
- Honda Civic Type R
-Lexus LC 500
2018 World Urban Car
- Ford Fiesta
- Suzuki Swift
- Volkswagen Polo
2018 World Car Design of the Year
- Lexus LC 500
- Range Rover Velar
- Volvo XC60
2018 World Green Car
- BMW 530e iPerformance
- Chrysler Pacifica Hybrid
- Nissan LEAF
The winners are announced at the New York International Auto Show, which opens its doors to the public on March 30, 2018.