The Indianapolis 500 - "The Greatest Spectacle in Racing"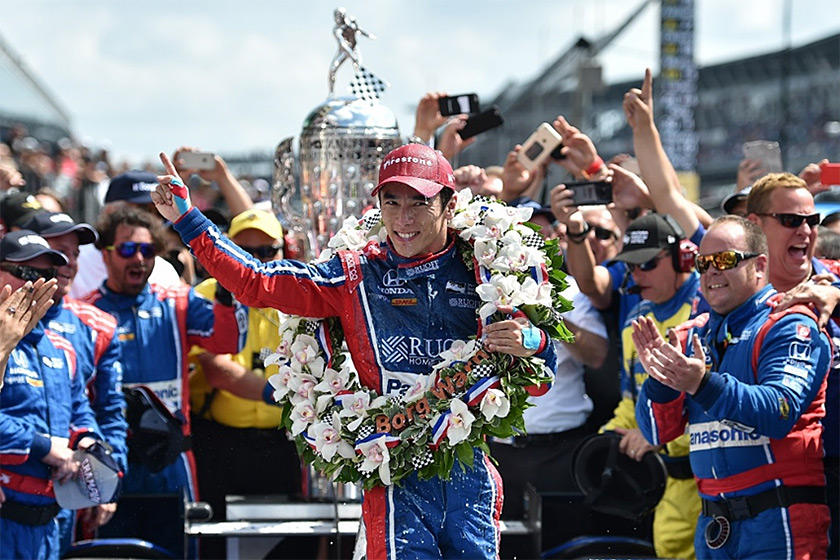 The Indianapolis 500® Mile Race is one of the largest and most famous automobile races in the world. Its history dates back more than a century, and it is counted as one of three events in the prestigious Triple Crown of Motorsport.
In 2017, Mr. Takuma Sato became the first-ever Japanese driver to win the Indy 500, adding his name to a list that includes the greatest drivers in motorsports history. Read below to discover what makes this event "The Greatest Spectacle in Racing."
The Indy 500 is held each year at the legendary Indianapolis Motor Speedway (IMS) in the state of Indiana in the United States of America. It requires drivers to complete 200 laps, or 500 miles (806 km), on a 2.5-mile high-speed oval.
The inaugural Indy 500 took place on May 30, 1911, with 40 cars and drivers participating. Harvey Firestone, founder of the Firestone Tire and Rubber company, realized that this event could be a valuable proving ground and marketing opportunity for his tires. When Ray Harroun's Marmon Wasp won that first race on Firestone tires, the Firestone brand's proud history in racing was born.
Harroun finished the first Indy 500 in six hours and 42 minutes at an average race speed of 74.59 mph. As automobiles progressed over the next century, so did racing. Mr. Sato was more than twice as fast in winning the 101st Running of the Indianapolis 500 in 2017, finishing in just three hours and 13 minutes at an average speed of 155.395 mph (about 250 km/h).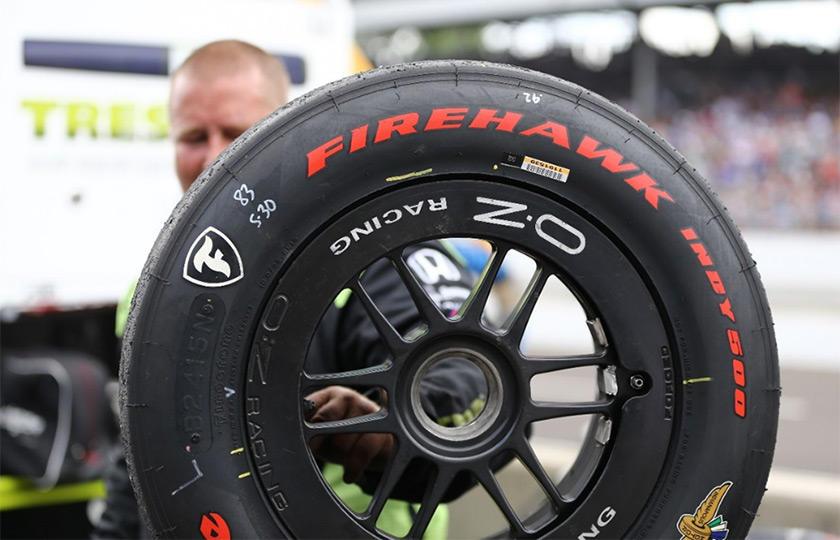 The Indy 500 is watched around the world due to its storied history, thrilling speeds, and incredible attendance numbers that typically surpass more than 200,000 fans. The race is broadcast live to more than 375 million households in 200 countries and territories. It is the oldest and arguably most famous race in the Triple Crown of Motorsport, which also includes the 24 Hours of Le Mans (started in 1923) and the Monaco Grand Prix (started in 1929).
As the Official Tire of the Indianapolis 500, Firestone has carried the winner to victory circle at the Indianapolis Motor Speedway 68 times – more than double all other tire manufacturers combined. It will crown its 69th winner this year when the 102nd Running of the Indianapolis 500® Mile Race is held May 27, 2018.
(Firestone is one of Bridgestone's brands.)
*Photos courtesy of INDYCAR