(Interview with Takuma Sato and Hélio Castroneves) Top Racers' Passion for Indy 500 - the "Greatest Spectacle in Racing"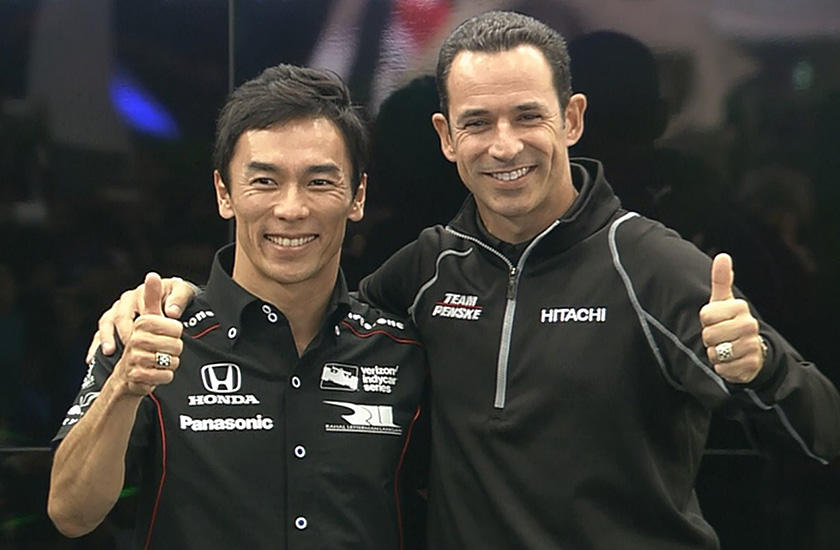 Verizon IndyCar® Series drivers and Indianapolis 500 winners Takuma Sato and Hélio Castroneves visited the Bridgestone booth at the 2017 Tokyo Motor Show.
Sato became the first Japanese driver to win the Indy 500 last year. Three-time Indy 500 champion Hélio Castroneves finished second to Sato. The two drivers talked about their battle during the race and their passion for the Indy 500.
This article is the translation of the interview held in Japanese with supplemental information.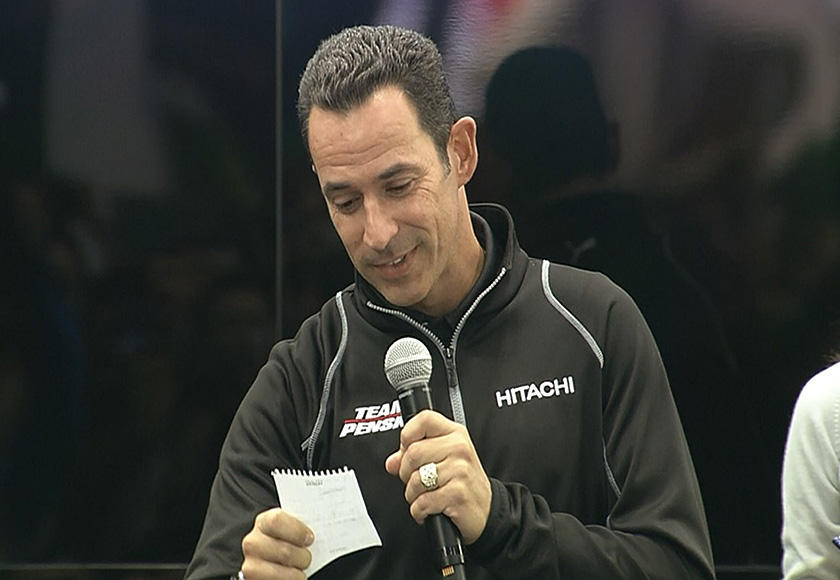 Hélio Castroneves (Hélio): (talking in Japanese) Hello, everyone. Congratulations on winning the Indy 500, Takuma.
Takuma Sato (Sato) : Thank you.
Hélio : (talking in Japanese) But I'm going to win next year!
Moderator : The talk has kicked off with Hélio's surprising declaration. When did you two meet for the first time?
Sato : It was back in 2010 when we first met. But of course, I knew his name before taking part in the IndyCar Series. My main goal of running in the IndyCar Series was to beat this great champion, Hélio Castroneves.
Moderator : What was your impression when you actually met him?
Sato : As you know, he is very cheerful and also probably the best gentleman in the paddock. So he is one of the most interesting and trustworthy drivers even though we battle in the race.
Hélio : (talking in Japanese) Thank you very much.
Moderator : You speak very good Japanese. What was your impression of Takuma Sato?
Hélio : He was already successful in F1 and F3. He was lightning-fast when he jumped into the IndyCar Series for the first time. So I knew we would have a big battle in the future, and this year's Indy 500 became that big battle that I had expected. I remember that when Takuma was coming behind at Turn 1, this was going to be a problem.
Moderator : I see.
Hélio : Takuma also has an incredible talent to race on wet tracks. So I always watch him closely on rainy days.
Sato : I'm glad to hear that. I have raced with Hélio many times, but we've never had trouble on the track. I think the fun of racing with him comes from our mutual respect.
Moderator : Because both of you are veteran drivers, such a close race is possible. Let's now talk about trouble which is the almost unavoidable part of every race. Would you please share your experience of having been helped by tires during a race, Hélio?
Hélio : We use of Bridgestone's Firestone tires throughout the season in the IndyCar Series. It provides us great consistency. We go about 370km/h in some parts of a race, so it's very important for us to trust not only the cars, but the tires. If not, we can't go into the corner.
Moderator : So with trust in the tires, you can step on the accelerator so bravely. You have won the Indy 500 three times. Is the Indy 500 a special race for you, Hélio?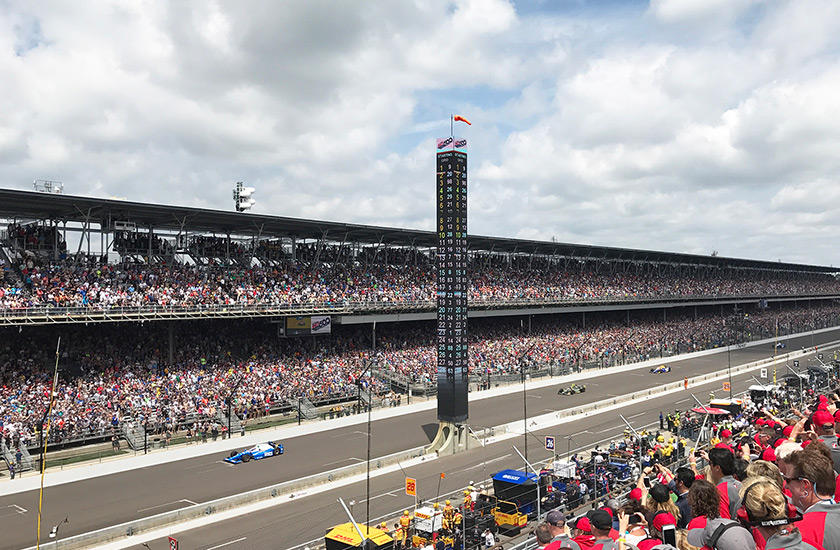 Hélio : It is a very historic race, so I have special feelings for the Indy 500. If I've got to pick one race to win, I'd definitely choose the Indy 500.
Moderator : Now let's look back at the last 11 laps of this year's Indy 500.
Sato : It was such an unbelievable experience when Hélio overtook me from outside in the last 9 laps. When did you decide to go from outside, Hélio?
Hélio : I just closed my eyes to go
Moderator : How did you feel at that time?
Sato : One more driver was also in front of us at that time. It was Max Chilton. I was hoping Hélio would go and move ahead of him, and he actually did so. Did you feel confident at that time?
Hélio : Yes, I knew I could do that. But Takuma's machine was going so well, so in the end, I was just wishing his engine would blow up.
Moderator : I remember at some interview you said that Takuma's performance was increasingly improving in the last half of the race.
Hélio : Takuma went behind in the middle of that race because of trouble with his car, but he passed everybody and took the lead again. It shows his victory was brought not only by engine power but by his incredible driving technique.
Sato : Some problems were found in my car, and they might have surely become a trigger to stop my car. It makes me think that sometimes things depend on your luck.
Moderator : Hélio was wishing that your engine would blow up, but what was on your mind at that time?
Sato : I wanted to take Hélio to battle with me for the last part of the race. When he overtook me with his fantastic maneuver from outside at turn 3, I couldn't pass the leader easily because tires were still fresh and leader has a lot of good speed. So I was expecting he would go ahead further to pass everyone in front, and that if he could succeed, I would take advantage of it and go second. I knew I could win by overtaking him in the end if I could go second after him.
Hélio : Of course, a race is a battle, so I always felt the pressure to challenge, but I couldn't, worried that we might crash.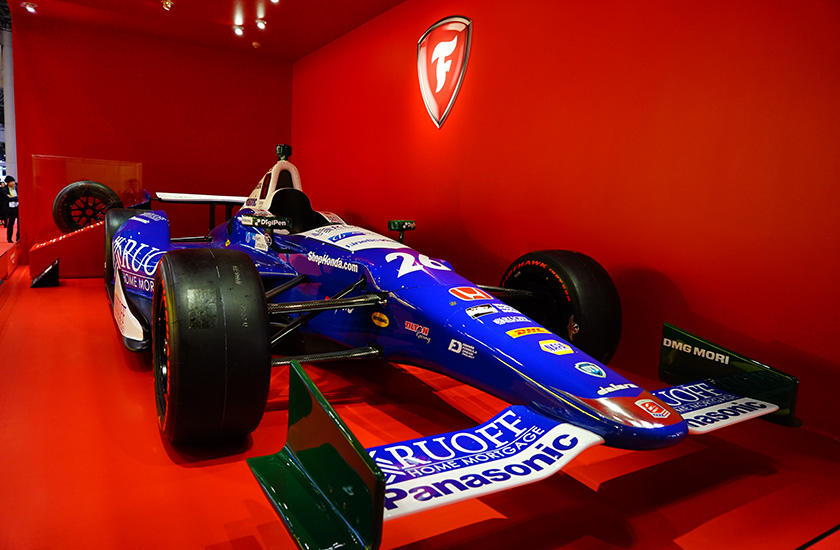 Sato : I wasn't the fastest when the tires were still new in the beginning. When the tires gradually got worn out after 15 laps, everyone else had to ease up on the accelerator. However, degradation of my car's performance was small, and it was rather set as the fastest on a relative basis.
Hélio : In the beginning of the race, since the weather was cloudy and cold, I could gain downforce, but for the last ten laps, as the sun came out, the temperature rose. I started to struggle because of gradually losing the downforce. I tried to push as best as I could to pass him from outside again in the final laps, but I was just behind Takuma.
Sato : Contrary to his case, my car was affected by too strong downforce in the beginning, but as the temperature went up, downforce became weaker. Then, I had a right balance in the end. That's why my car condition got better in the last part of the race.
Moderator : We now understand well from your talk that a race is affected by a mixture of many factors. We are hoping these two veteran drivers, who are 82 years old in total, will show us great races next year. Thank you very much for giving us a talk today.
Takuma Sato's Profile
Making the complete switch from bicycle racing in which he engaged as a student, Takuma Sato entered racing school at the age of 20 to join the world of motorsports. He made his way into Formula One in 2002, and finished on the podium at the United States Grand Prix in 2004.
In 2010, Sato moved to the IndyCar Series, and became the first Japanese winner of the Grand Prix of Long Beach in 2013. He is also the only Japanese driver who made it to the podium in both F1, and IndyCar races. Furthermore, he also won the Indy 500 – one of the three largest races in the world – in 2017.
Hélio Castroneves' Profile
Hélio Castroneves is one of the most vibrant and successful drivers in the Verizon IndyCar Series.
He is known as "spiderman" in the IndyCar Series because of his signature victory celebration of climbing the trackside fence. He won the Indianapolis 500 in 2001 and 2002 consecutively, and achieved the third victory in 2009 at the "Greatest Spectacle in Racing." He also scored the pole position for 50 times in his career and stood on the podium 30 times in the IndyCar Series.