New technology that offers an enhanced
combination of fuel efficiency and safety.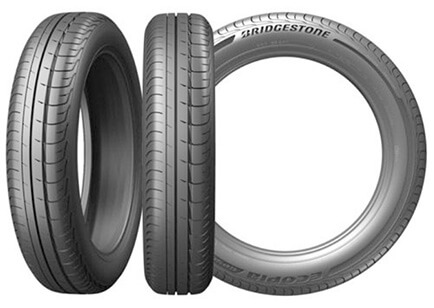 "ECOPIA with ologic" is a new tyre with Bridgestone technology aiming for the coexistence of superior fuel efficiency and safety by enlarging the diameter and narrowing tread width. The large diameter of the tyre controls the deformation, which helps in reducing rolling resistance. As an effect, this will result in improving better fuel efficiency of the vehicles. Additionally, air resistance is also reduced due to the narrowed tread width. Furthermore, high grip performance on wet and dry surfaces is obtained by a long, grounding shape with an unique pattern and compound put together.
The tyres equipped with these technologies are supplied as "ECOPIA EP500 ologic" for BMW i3, the revolutionary electric vehicle developed by the BMW group.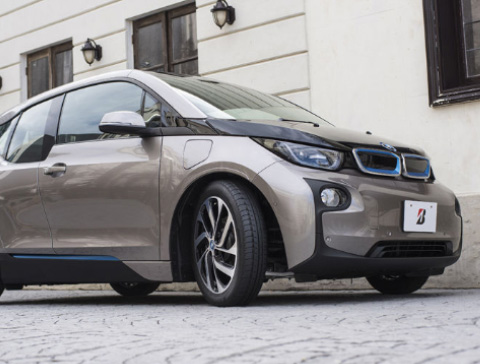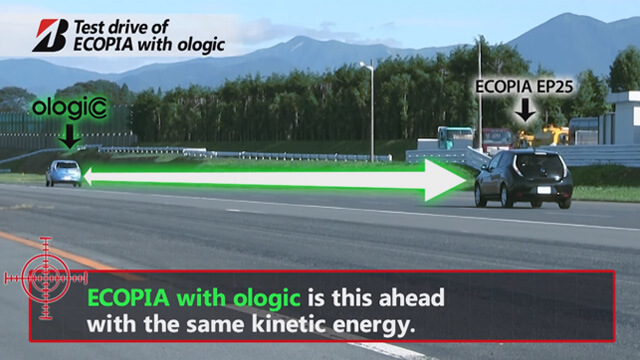 Why "ECOPIA with ologic"
for Solar Cars
"ECOPIA with ologic" provides high grip on both wet and dry road surfaces with reduced rolling resistance. Bridgestone endorses the use of this new technology for achieving energy efficient and safe run until the solar cars reach their goal.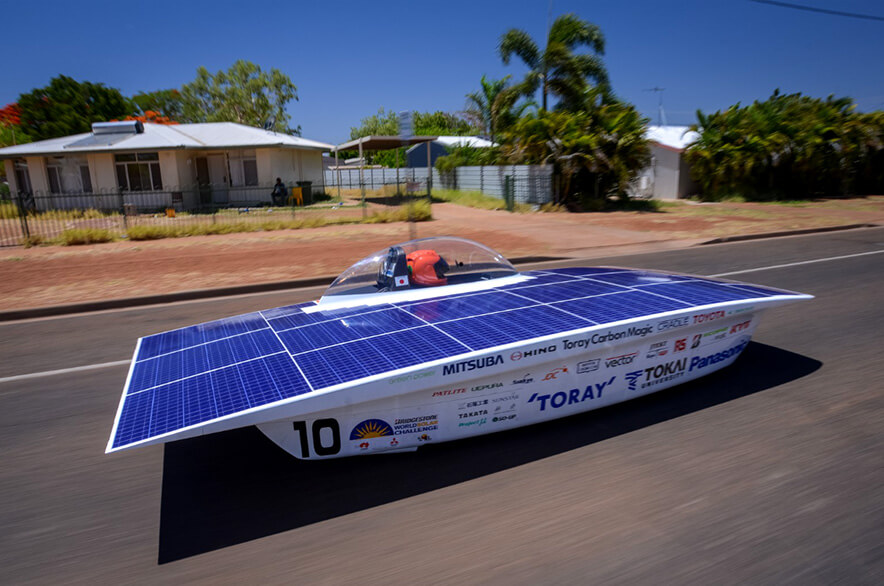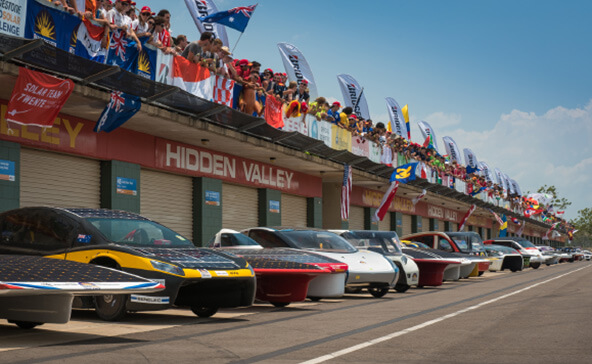 The Bridgestone World Solar Challenge extends approximately 3,000km from Darwin in northern Australia to Adelaide in the south. Tyres are required to achieve high environmental performance and reliably operate for a very long distance under severe conditions.
Bridgestone sympathies teams and supports their challenge from both environmental and safety aspects.