Social Caravan: Bringing aid and resources to improve the lives of people in remote locations in Argentina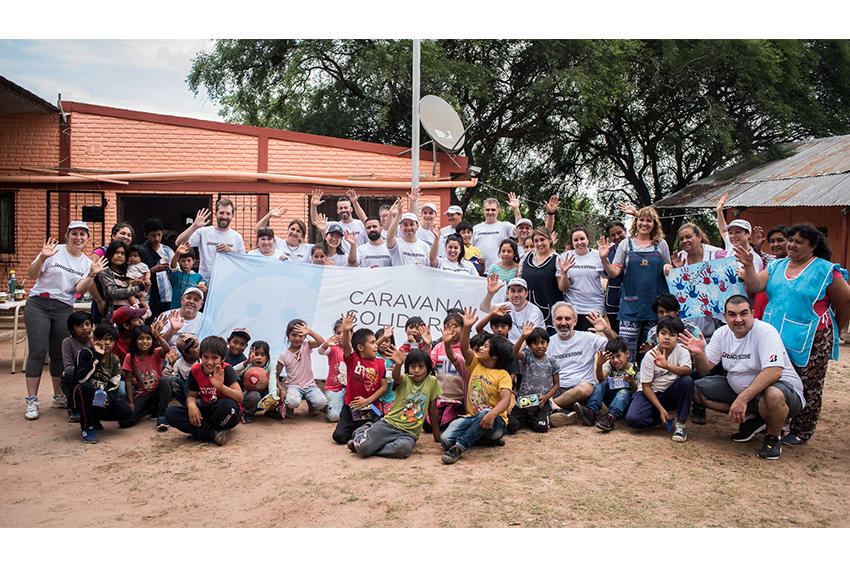 From November 3 to November 9, 2019, Bridgestone Argentina held the Bridgestone Social Caravan, an activity to provide aid and supplies to remote, and usually indigenous, communities in Argentina.
■ Beginning of the project
Imagine a caravan of Bridgestone Group vehicles traveling the mountainous, difficult terrain of Argentina to bring much-needed supplies to remote, usually indigenous communities. That is exactly what the Bridgestone Social Caravan has been providing since 2010.
■ Caravan departed together with many people's hope
The preparation of the Caravan began 6 months before the actual Caravan. Volunteers collected donations, such as clothes and toys, and sorted into boxes. This year, Bridgestone Argentina collected 10 tons of supplies, including donations from 10 sponsors such as Toyota, Colgate-Palmolive, Saint Gobain, and Bagó. The items were all loaded onto a large truck and seven pick-up trucks and now we are ready to start the long journey!
■ The Caravan traveled total 4,000 km for round trip in 1 week
Total 25 volunteers started their journey from Buenos Aires and arrived Salta after one and half days of drive. The volunteers stayed in Tartagal, in Salta Province for five days and visited five elementary schools, one per day, including Aguaray which is near the border of Bolivia.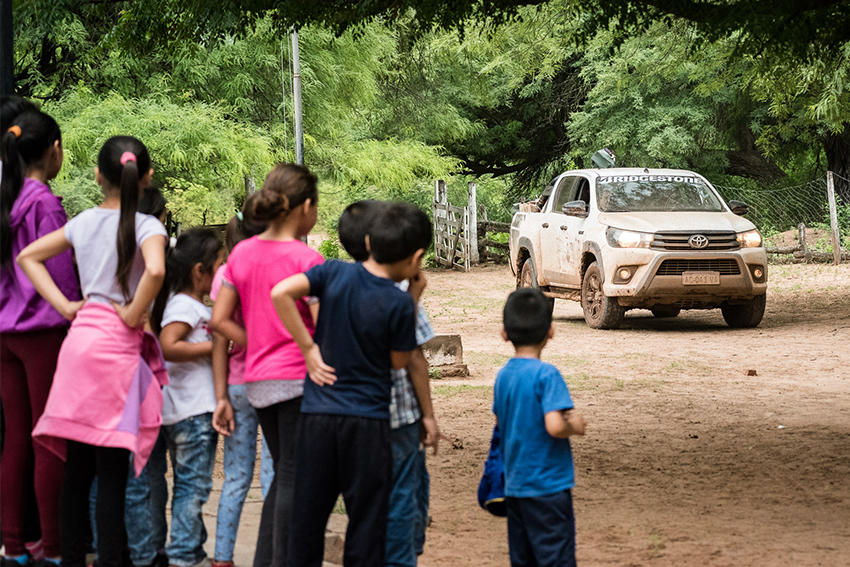 At each school, the volunteers were welcomed very warmly.
Volunteers also assisted schools and the community to make improvements, such as painting the walls, changing the lights, building new shelves, and painting the chalkboards.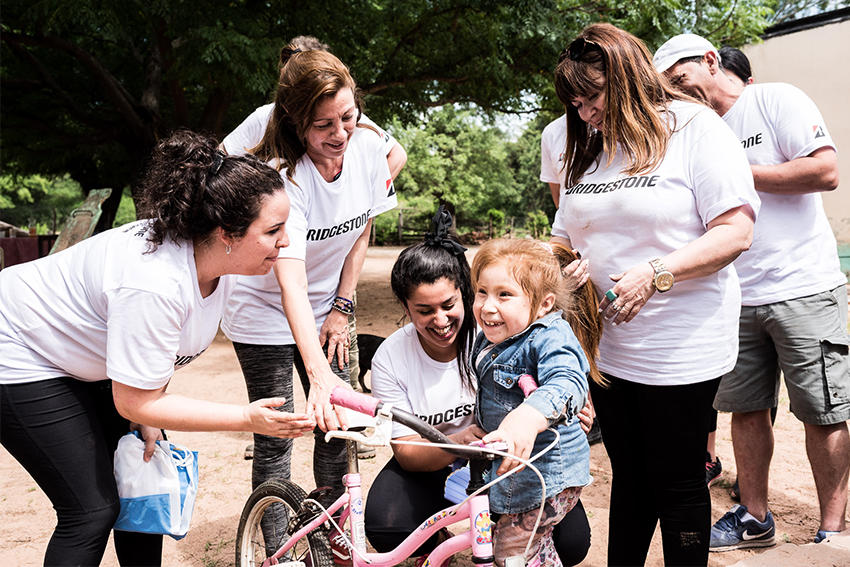 The birthday girl was very happy to get a bicycle for her birthday present!
During the work, children learned how to keep themselves healthy by washing hands and brushing teeth with the cooperation of Colgate-Palmolive.
After the work and learning, it's time to have some fun! Everyone had so much fun playing football, drawing and coloring, and playing with Japanese origami.
Cheers with origami cups!
Since 2010, 350 volunteers have provided 60 schools across nine provinces in Argentina with 108 tons of donations, positively influencing more than 8,500 children, teachers and families.
Bridgestone will keep serving the communities in various ways in which we move, live, work and play.