Bridgestone Supporting Teams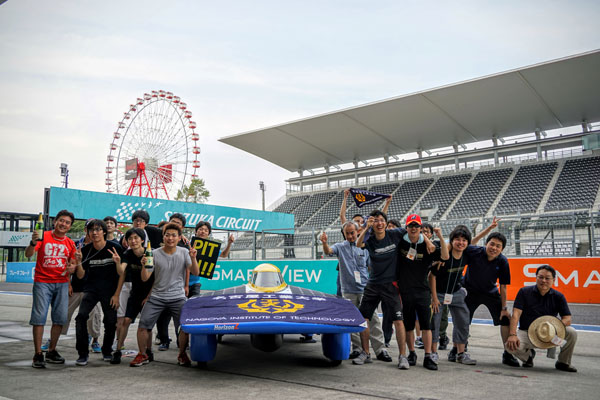 No.25
Bridgestone Supporting Teams
Japan / NITech Solar Racing
Nagoya Institute of Technology
Taking on the world with a handmade solar car from a small garage!
Japan / NITech Solar Racing
Nagoya Institute of Technology
Class
Challenger class
Team Name
NITech Solar Racing
University Name
Nagoya Institute of Technology
Car Name
Horizon17
Team
Establishment
1992
BWSC Entry
The 2nd time
Past results for solar car events
FIA Electric & New Energy Championship
Suzuka Solar Car Race FIA Olympia Class
・2016 (2nd)
・2015 (3rd)
・2014 (2nd)
Characteristics of team
NITech Solar Racing is a team managed by a group of around 10 students with 25 years of history. Building upon past experiences, we made our first appearance at the BWSC in 2015 and were able to complete the race. The Nagoya Institute of Technology is a national university located in Aichi Prefecture, which is the center of the automotive industry in Japan, as well as the world. A significant number of our graduates are active in the automotive industry working to support Japan's economy. Students of NITech Solar Racing dedicate themselves to winning in races and also to manufacturing. In addition, we learn team management, manufacturing design, manufacturing processes, and manufacturing techniques that allow us to share our vision for future mobility with others. Although the scale of our team's facilities and funding is small, we focus on handcrafting and using our ingenuity to create solar cars with high performance per cost.
Team's "ambitions"
for this year's BWSC
Horizon 17 is the first solar car our team created just for the BWSC, and we hope to make it run with greater energy efficiency than any other solar car. We hope you will enjoy watching us as we take on regular participants of the BWSC with our handmade solar car. We will focus on racing, but we also look forward to interacting with "solar-mates" from around the world.