Passion for Bridgestone World Solar Challenge (BWSC)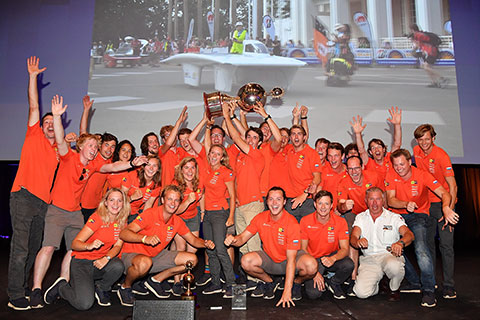 The moment to remember!
Teams
Arnout Monster
Nuon Solar Team
Delft University of Technology
The Netherlands
How do you feel right now achieving the 1st place...
Great! I think we were two hours ahead, I'm not sure. It was an amazing experience. Couple of days in the outback, camping, race with a solar car, we have had tons of storms, clouds, also the sun of course, and finally we are here, no sun, a little cold, but we are the winner. We are the world champion!
What was the key of success...
Really hard to say. Couple of cars look quite similar, but we are really good at the aerodynamic shape, also a little bit of luck with the clouds and we have a lot of data to win.
Who do you want to thank for...
I would like to thank all the team members who worked so hard, almost more than one year, and great experience and we finally did it!