Passion for Bridgestone World Solar Challenge (BWSC)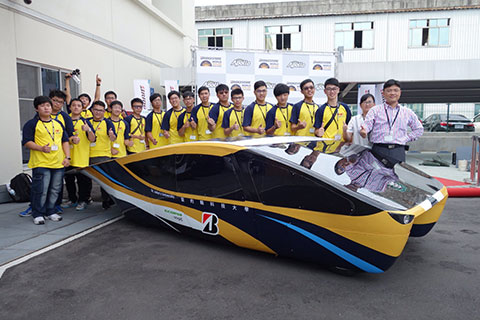 Be symbiotic with the sun and build the next 50 years for mankind
Teams
Herchang Ay
Apollo Solar Car
National Kaohsiung University of Applied Sciences and St. John's University of Applied Sciences
Taiwan
The allure of the BWSC is...
It sounds crazy for this event to drive the car across from Darwin to Adelaide for 3021 kilometers in a desert area. This is also a good excuse to escape from normal life to experience the "nature life". One of the biggest attraction of BWSC is it provides an international platform for people with the same interest in solar cars to exchange their knowledge and experiences.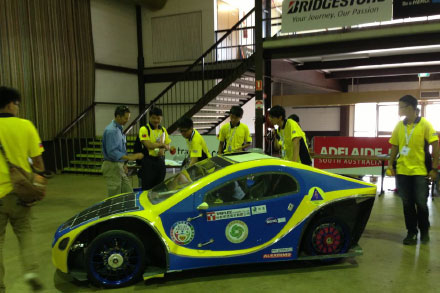 My most unforgettable memory regarding the BWSC...
The Apollo Solar Car Team had been participated for this event since 2003 except 2009 and 2015. The most unforgettable memory for me is that the year of 2003 which was our first time to participate this race. I promised those students to be part of the event if they can build the car in three months and run on the road. This is amazing that they spent all the summer time to make the Apollo VI solar car run and shipped to the AU in time for the race.
What does BWSC mean to you?
BWSC is an event taking the adventure in the normal life. From different point of view to make all things possible! BWSC reflects the history of Apollo solar car as the team has followed the event for 20 years. All the Apollo members used their adolescence in writing the Apollo history – "Be symbiotic with the sun and build the next 50 years for mankind!"