Passion for Bridgestone World Solar Challenge (BWSC)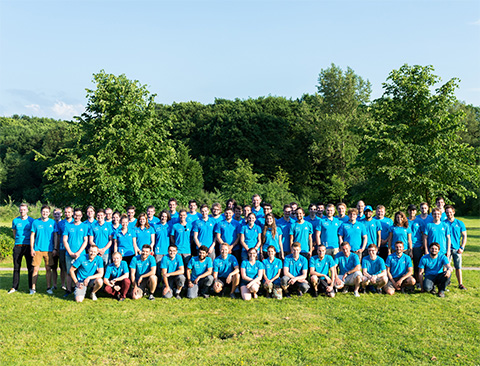 One BWSC, many memories.
Teams
Max Ringel
Hochschule Bochum
Bochum University of Applied Sciences
Germany
The allure of the BWSC is...
For me there is not ONE fascination. There are multiple fascinations which also show what the BWSC means to me and why it is so attractive.
First of all it's amazing to see 2 years of your teams hard work coming to an end and seeing the results of every other team from all around the world. The entire solar community is so international, so diverse. Everybody gets along with each other. You make new friends from every continent. The BWSC is THE example of how an international exchange and building bonds between completely different cultures can be achieved.
Doing all this and also transporting an idea of sustainable and environmental friendly mobility is the cherry on top of the cake.
Last but not least, the moment, when you realize that the two years of hard work is coming to an end, is the memory which I always look back to and talk about with a lot of passion. In the 2015 event this moment was in the outback. Our car drove well, we were just having fun enjoying ourselves, the pure and beautiful raw nature, and the companionship from the other teams. We didn't have anything to worry about after the long time of uncertainty while building our car.