Passion for Bridgestone World Solar Challenge (BWSC)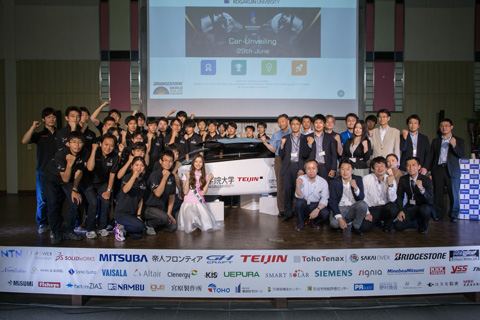 Growing as a team and as an individual.
Teams
Hiroto Hamane
Kogakuin University Solar Team
Kogakuin University
Japan
The BWSC means to me...
We believe that the Bridgestone World Solar Challenge is a competition to contribute to the global environmental issue by developing novel technologies which will lead to the next 50 years.
We participated in the BWSC15. The production period of the new vehicle took two years, and at the finish line, we were deeply moved since we felt that the two years had passed in the blink of an eye.
Exchanging ideas about new technologies with students and engineers worldwide was exciting. Moreover, we gained good experience through camping in the Australian outback. We felt we had really grown as a team and as an individual.
For the BWSC17, we are going to participate as a representative team of Japan to demonstrate the "Only One Concept" and "Designed by Kogakuin University".