Passion for Bridgestone World Solar Challenge (BWSC)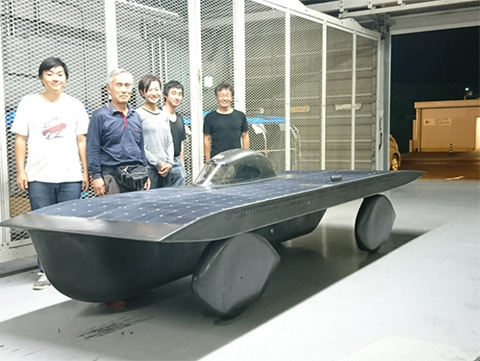 It has always been our dream to participate in BWSC
Teams
MORIHISA KUSUMOTO
Goko High School
Japan
The BWSC means to me...
It has been almost 18 years since I started to manufacture solar cars. Since then, our dream has been to take part in the BWSC, in which we can drive across Australia.
We were able to make our dream come true in the 2009 Adventure Class, what was better, we got 3rd Prize!
The allure of the BWSC is...
This challenge of manufacturing solar cars gives me great energy and above all we are so attracted to the course that runs through the vast wilderness of Australia.